Play'n GO's OMNY to Debut in South America at FADJA 2018 Colombia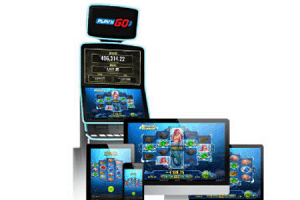 After a very successful showcase of their OMNY® platform at ICE Totally Gaming 2018 held in London, the Swedish gaming provider Play'n Go recently announced that OMNY® is about to set sails and undertake a concrete push into the Latin American market, with a presentation at FADJA, the American Gaming Trade Show to be held in Bogota, from 5th to 6th April 2018.
Play'n Go will exhibit their OMNY platform for the first time in the South America region at stand 65. The exhibition at ICE in London resulted in extremely positive feedback, so the expectations are high for the FADJA show.
FADJA presents a fantastic opportunity for new partnerships
Play'n Go CEO, Johan Tornqvist stated that this year's FADJA exhibition will be a tremendous opportunity for his company to meet new partners and stakeholders within the Colombian market, as well as the market of Latin America.
FADJA is celebrating its 20th anniversary and more than 100 companies already confirmed their participation meaning that there are more than enough possibilities for arranging successful cooperation with all interested parties from the region. Play'n Go officials see vast potential for growth in Latin America and will look to seize every chance they can get to ink a deal with other successful iGaming companies from the region.
OMNY® platform available at land-based and online casinos
OMNY platform is expected to be the leading omni-channel tool in the near future, due to the fact it allows gamers to carry their gaming progress with them and access their games via all compatible devices by logging on their accounts.
Furthermore, the platform allows gamers to transfer game progress between land-based and mobile channels, and vice versa, thus providing flexible playing experience and longer average game time. The OMNY product is now available at both land-based and online casinos, along with Play'n Go's other certified gaming contents.