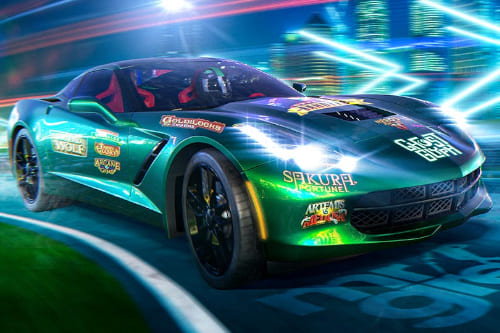 All players that are in need for speed are invited to join the fantastic €100,000 Cash Race, organized by the ever-generous Mr Green! Start your engines and make sure that your vehicles are working correctly during the next two weeks if you plan on winning at least one of the prizes on the offer.
Weekday races will provide €5,000 in daily cash prizes, while on weekends you will be competing for a share of €30,000. On weekday tournaments, players can pocket up to €2,500. Weekend races offer €15,000 as the first prize.
Five Cash Prizes to Be Won Every Day
Given the fact that, from Monday to Thursday, Mr Green will be organizing quick daily races, every single day in a week, players will be competing for one of five cash prizes. As we have already said, the top daily prize is €2,500. Finish the race second and win €1,000.
Go through the finish line third and walk away with €750. The player that finishes the race fourth will win €550, and there is a €200 prize for the gamer on fifth place. To participate, you just need to play the selected games from the list. The players with the best win from a single spin will win the prizes.
Two €30,000 Weekend Races
Now, the real fun begins when Friday comes, because everyone will be preparing for the weekend race, where the total prize pool is €30,000. The money will be shared among 10 quickest players on the track, with the first prize being €15,000. Other prizes vary from €7,500 to €50, depending on your final position on the leaderboard.
Weekend tournaments will run from Friday to Sunday, and, again, you need the best win from a single spin to top the leaderboard. All of you who are thinking about joining this excellent tournament should click here and visit Mr Green for more information about the €100,000 Cash Race. Note that the tournament ends on 11th October.