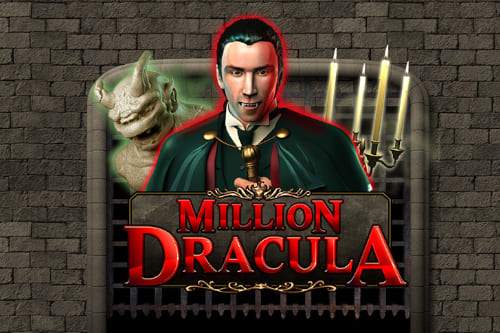 Red Rake Gaming has announced the launch of its latest video slot, and we must warn you the new release is not for the faint-hearted.
Titled Million Dracula, this slot game represents a well-balanced mixture of horror and fun, taking players to the castle of the fabled vampire. Plenty of excitement and rewards are for waiting for those brave enough to enter the lair of the undead.
Innovative New Release
The action takes place on a three-by-six grid, which will grow as players claim wins. Once all the rows are revealed, the game's layout will increase to six-by-ten.
Developers at Red Rake Gaming used a distinctive approach when making this slot, creating immersive and very interesting gameplay.
Dracula is the main protagonist of the game and will be making his appearance on the reels as the Wild symbol. This way, he will help players form new winning combinations, and increase their payouts. Unfortunately, he won't be able to replace the bonus symbol.
Claim Your Free Spins
The cups with the bonus symbols on the reels will trigger the extra spins feature, played on a completely new area on the screen. Depending on the number of cups, players can win eight, twelve or sixteen spins.
This round will automatically reveal four rows on the grid, while the rest will remain hidden behind a curtain. As new wins are earned, the curtain will rise, revealing two new rows at a time.
Million Dracula is without a doubt an appealing release, which not only offers unique grid layout and exciting features but also comes with up to one million ways to win!
Red Rake Gaming has been very busy over the last couple of months, launching several new titles, including Super 15 Stars. Launched in June, the game offered a wide selection of features such as the Stars Fusion Minigame.
Both these video slots can be played at any online casino powered by Red Rake Gaming.