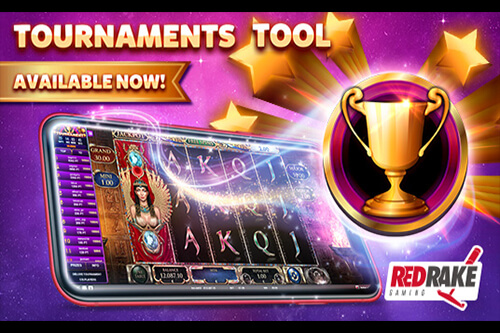 The renowned developer of online casino content Red Rake Gaming has announced an important addition to its already popular line-up of products. Its players are in for a real treat with the launch of its new progressive tournament tool.
A Valuable Addition to the Offering
Using this functionality will allow Red Rake Gaming's partners to organize progressive slot tournaments on some of the gaming company's most popular releases. This option also incorporates a seeding feature of future tournaments, which is a unique option promising a distinctive experience for players.
Thanks to this new option, Red Rake Gaming players will be able to cash in their spins, with the possibility to track their results in real-time. The company hopes the new gamification layer will draw new players and offer the existing ones an improved experience.
According to available information, the new tool will be available at all Red Rake Gaming partners, across the developer's entire portfolio of games and in all greenlighted markets.
Enhancing the Overal Player Experience
The new progressive real-time tournament feature will additionally motivate players and further enhance retention, while at the same time boosting marketing goals set by Red Rake Gaming's partners. Using available options, the new tool can be customized in numerous way, which ensures lots of possibilities for both operators and players.
Commenting on the launch of the new tool, Nick Barr, Managing Director at Red Rake Malta, said the company was happy to offer the new feature, which would allow their partners not only to create tournaments using Red Rake Gaming's content but also to provide an improved playing experience.
He pointed out that the new gamification tool would help enhance the company's offering through its distinctive functionality. Barr explained the feedback from the pre-release was great and added they were looking forward to seeing the new feature in action soon.