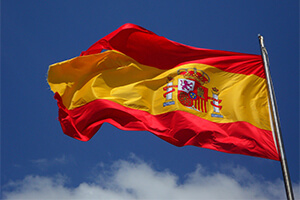 More online gambling operators could enter the Spanish market by the end of the year as the reopening of a licensing window is expected to come with a new set of regulations.
Online gambling operators could be invited to apply for new licences later this year, yet Spain's minister of the economy Luis de Guindos has not yet announced the exact date.
It is expected that a new licensing process in Spain will come with changes to legislation, just like in 2014 when the licensing window was accompanied by the changes to the legislation relating to online slot games. This was the last licensing process in Spain which resulted in issuing ten online gambling licences.
Shared Online Poker Liquidity Project
Last month, the Spanish Gambling Authority published the information about the draft resolution according to which the country will participate in the shared online poker liquidity project along with Portugal and Italy. Being one of three regulated jurisdictions, Spain has negotiated the creation of an online poker network that would allow players to play against peers from other jurisdictions. The three countries have come to an agreement and shared liquidity is expected to be addressed by lawmakers.
Besides the poker-related changes to legislation, the lawmakers are expected to discuss and find a new approach that would remove certain restrictions limiting offers on blackjack variants. The legal status of fantasy sports, which are currently illegal in Spain, is also open to debate.
Slot Gaming Revenue Skyrockets
In 2016, the revenue of the Spanish online casino market was worth almost $430m, which is an increase of more than 30 percent when compared to 2015.
According to the figures published by the Spanish Gambling Authority, slot gaming revenue has seen a staggering 84% increase in Q2 this year when compared to the same period in 2016. Other games that have seen an increase in popularity in the Spanish market include Live Roulette, Poker and Blackjack.
A number of Spaniards playing at online casinos amounts to 645,000 in Q2 this year, which is a 7% year on year increase.