Switzerland Blocks Foreign Casino Sites as of 1 July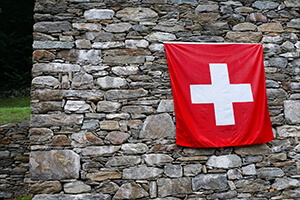 As of 1 July, Swiss gamblers will no longer be able to join online casinos registered abroad. According to the new law, online gambling will be restricted to the gaming venues registered and authorised in Switzerland. At the same time, the regulated online market with four licensed Swiss-based online casinos launches.
Tax Revenue over Internet Freedom
Although some claimed that the new law on online gambling is a serious threat to internet freedom, 73% of Swiss population voted in favour of it. The new policy has been in effect since January this year and this July it will see foreign gambling sites blocked. The Swiss media reported that the gaming authorities, Federal Gaming Commission (ESBK) and Lotteries and Betting Commission, will publish the list of unauthorised operators on their websites. These gambling sites will be blocked automatically by telecommunications service providers in Switzerland. The media also reported that the new policy will affect only gambling sites that can be accessed from Switzerland while those who voluntarily withdraw from the market will not be blocked.
Swiss players who have already registered with casinos licensed abroad will have to request their funds as local regulators are not authorised to deal with them. By applying these measures, the Swiss Government wants to restrict Swiss gamblers to play online only at online casinos paying taxes in the country. Another reason is that these casinos will advocate responsible gaming by taking measures to prevent problem gambling and addiction. It is estimated that offshore casinos registered in Gibraltar or Malta earn over CHF250 million (£202 million) from Swiss players on a yearly basis.
First Licences Granted to Four Online Casinos
The online gaming market in Switzerland goes live on 1 July as well. So far, four local online casinos have been licensed. The licences have been approved by the ESBK and Federal Council. The authorised casinos include Grand Casino Baden, Grand Casino Davos, Grand Casino Lucerne and Pfäffikon operated by the Swiss Casinos Group. The Swiss regulator also has to certify the software each operator will use. One of the software providers that will launch in this European country is Red Tiger Gaming that will offer their 30 most popular slot games to Swiss gamblers.
In Switzerland, there are 21 licensed casinos in total. Some of them have applied for an online gambling license, while others have decided to be patient until they see what happens in the market.