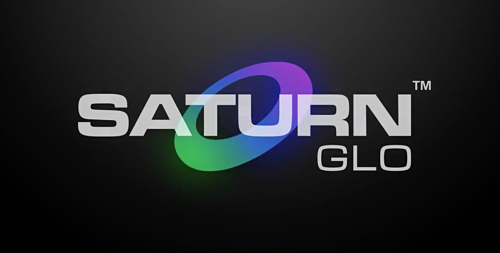 Latest innovation by leading casino equipment manufacturer TCS John Huxley, Saturn Glo roulette wheel, has recently been installed in two casinos in Las Vegas.
New in the line of Saturn roulette wheels, Saturn Glo was first presented at the G2E Asia in Macau last year. Appealing innovations that make Saturn Glo stand out from other products of a kind, have drawn the attention of a couple of Las Vegas casinos, which resulted in installing this product.
Saturn Glo Lights Up the Game
High-end technology is common for all Saturn products, but what is new with Saturn Glo in comparison to the Saturn roulette wheel is incorporated LED technology that literally lights up the game. How is it actually done? Saturn Glo comes with in-rim lighting and is programmed to indicate the game status and change colors accordingly, pointing out the game's progression. Various lighting modes  are available, featuring wide range of colors.

Those eye-catching features are to thank to for drawing attention of two Las Vegas casinos – the Tropicana Las Vegas and the Plaza Hotel & Casino. Besides unique security system that reports non-random results and detects abnormal events, Saturn Glo provides amazing tools for both casino staff and players, facilitating the gameplay and adding extra value to the overall gaming experience.
Cutting-edge Technology for Customers Satisfaction
Saturn Glo wheels are placed no more no less than on the main gaming floor of Tropicana Las Vegas casino, whose Vice President of Table Games, John Fort said:  "We were really excited to be the first property in Las Vegas to install the Saturn Glo wheel. These eye-catching additions have proved to be very popular with players and staff alike. We're delighted with them – they're great and everybody loves them!"
The Plaza Hotel & Casino combined Saturn Glo wheels with Blaze Roulette Tables, which makes them the first casino in Las Vegas that installed these innovative products. Blaze LED surface technology by TCS Jonh Huxley is sophisticated illumination system that not only brings excitement and entertainment to players, but also increases security and delivers reliability on the casino floor. Blaze uses energy efficient LED lights housed below the surface of the gaming table to display unique attraction sequences and themed animations, with a possibility to highlight the winning numbers. In combination with Saturn Glo wheel, benefits for both parties are multiple – enhanced visibility on screen as different colors are used for indicating different stage of the game, HD resolution, improved visibility of winning sectors and more.
Ambassador Training Manager at Plaza Hotel & Casino, Laticia Carter expressed the thrill that TCS Jonh Huxley innovations had brought to their gaming floor saying: "We are delighted with the visual impact that the Saturn Glo wheels and Roulette Blaze tables have made to the gaming floor. Players are immediately attracted to the LED lights and color changing sequences, and love how easy it is to see every stage of the game."