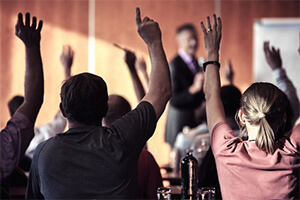 The UK Gambling Commission (UKGC) has invited all consumers, gambling operators and members of the public to have a say on proposed changes that should contribute to further protecting children and keeping gambling fair and safe.
Changes Aimed at Reducing Gambling-Related Harm
According to the proposed changes of the Gambling Commission's Licence conditions, online gambling operators should verify the age of customers before they are allowed to make a deposit or place bets as well as before they can access casino games available in the free-play mode. Furthermore, online casinos will have to verify the identity of a customer including their name, address, date of birth and email address before they allow them to place bets. In addition, operators will have to make sure that the name associated with the customer's payment method is the same as the name of the casino account holder.
According to the current requirements, operators have to verify the age within 72 hours and must not allow customers to withdraw their winnings until this verification is carried out. In case a customer turns out to be underage, the casino is obliged to return their stake. That means that underage customers can access gaming content and make deposit funds within the 72-hour window, which should be prevented under the new set of rules.
Brad Enright, Gambling Commission Programme Director, said that their aim is to protect children, reduce gambling-related harm and keep gambling fair and crime-free.
"We would encourage anyone with an interest in gambling matters to read our consultation and ensure they have their say on these proposals," said Enright.
Problem Gambling Rate in Great Britain Stable
According to the latest combined Health Survey published by the UKGC, the problem gambling rate in Great Britain is stable. The data obtained from the field research conducted in 2016 show that the rate of problem gambling across Britain was 0.7%.
The key figures indicate that 2% of gamblers were classed as problem gamblers. They make up 0.7% of the population and this figure is consistent with both 2012 and 2015 reports. When it comes to a total of those who participated in gambling activities, the data shows that 57% of adults aged 16 and over had gambled in 2016. This figure is decreased by 6% when compared to the 2015 report.
Most popular gambling activities among Great Britain residents were National Lottery draws (41%), scratch cards (21%) and other lotteries (14%) while men are more likely to gamble than women (62% to 52%). Gambling participation was highest among 25 to 34-year-olds as well as among those who drank more than 14 units per week (69%).
"Understanding the level of problem gambling is an important part of making gambling safer, but what this data won't show is the extent of the harm someone may be experiencing, or the wider impact upon their families and their communities," said Tim Miller, Executive Director at the Gambling Commission.
He added that the UKGC with the Responsible Gambling Strategy Board had recently published a ground-breaking approach to understanding the full range of harms gambling can have on society. The authority will launch the National Responsible Gambling Strategy in April 2019 and they are looking forward to the public's comments that can contribute to understanding the social cost of gambling-related harms.