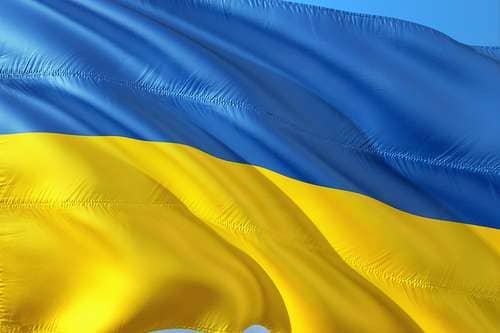 Good news for gamblers in Ukraine, as this Eastern European country finally legalizes gambling.
The country's Gambling Act was signed into law on August 11 by president Zelensky, after the parliament, the Verkhovna Rada, approved the new piece of legislation at the second reading.
Under the provisions of the bill 2285-D, online gambling, sports betting and slot halls will become legal, while brick and mortar casino will only be allowed in hotels.
A Great Opportunity for Ukraine
The latest version of the bill introduces license fees of $1.1 million for online gaming, while operators will have to renew their licenses every five years. Fees for bookmakers are set at $2.5 million, while casinos will pay a different amount depending on their location.
If based in the capital Kyiv, the license fees will be $4.4 million, while elsewhere their size drops to $2.5 million. License fees for online poker are around $865,000.
However, in the first thirty months following the launch of the new gambling market, all these fees will be tripled.
Cyprus-based operator Parimatch has already expressed its interest to establish its presence in Ukraine. This doesn't come as a surprise as the company's owner Sergey Portnov is Ukrainian, and was one of the fervent supporters of gambling legalization in the country.
The bill includes certain restrictions, as it prohibits Russian citizens and residents from being shareholders in any company that holds a Ukrainian license. Also, only operators registered in Ukraine will be allowed to do business in the country.
A Long Road to Legalization
President Zelensky has been a long-time supported of gambling legalization.
But bill 2285 wasn't approved at first, which forced the authorities to strictly enforce the country's anti-gambling laws. In total, 32 online gambling sites were blacklisted back in February, while additional 59 were blocked in May.
The Rada will now have to greenlight the new gambling taxation policy. According to a new proposal, we can expect a 5% tax on sports betting, 10% for online gambling and lotteries, and 12.5% from slots.
Two other proposals set the tax rate at 25%.
It remains to be seen which of them will receive the necessary approval.