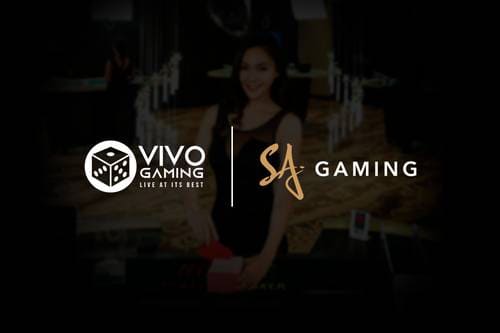 A well-known provider of live dealer games, Vivo Gaming has announced the signing of an important new partnership deal with SA Gaming.
Under the provisions of the agreement with one of the biggest and most recognizable Asian brands, the two sides will join forces to launch a new studio.
The new branded studio will initially offer its players a total of six tables, five Baccarat and one European Roulette.
Players to Benefit from the Move
Vivo Gaming's most recent collaboration represents a crown it the company's impressive offering of live dealer games. It includes the widest selection of Baccarat tables in the market.
Situated in Bulgaria and regulated by the country's State Commission on Gambling, the studio will add new tables to the offer in the coming period, aimed not only at players from Asian markets but also for clients on all four corners of the world.
Commenting on the operator's newest partnership, Reinaldo Venegas, Vice-President Sales at Vivo Gaming, pointed out the company was growing three times faster than in 2019 and added the collaboration with leading names such as SA Gaming, had been the main factor behind this growth. Venegas said SA Gaming's vast experience and knowledge of the Asian market would provide even bigger growth opportunities.
Exciting Times for Vivo Gaming
On the other hand, SA Gaming spokesperson said his firm was proud to team up with Vivo Gaming. He also stated that having such an experienced supplier to manage the tables in the new European studio would help take things to the next level.
Last month, Vivo Gaming opened a new studio in the Philippines, after inking a partnership deal with Glorious Throne Data Company Inc. According to a statement issued by the company, the new Vivo Galaxy studio will offer four Baccarat tables and one Europen Roulette, with new ones to be added in the coming period.
In addition to launching new studios, Vivo Gaming signed a content agreement with Arrow's edge. The deal will allow Vivo Gaming to offer Arrow's Edge lineup of HTML5 games through its platform. The list of new slots includes popular Arrow's Edge titles such as Godzilla vs King Kong and Ibiza.