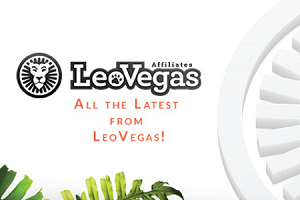 The summer might be coming to an end, but it is still hot down at LeoVegas. Tasty new promotions are being prepared for September and one of them concerns all gamers that did not have the chance to go on a summer vacation this year. If you are one of those players, then you should definitely check out this amazing offer.
Four exotic destinations can be won and the best part of the story is that you can bring three of your friends with you, with all expenses paid in full! So, start packing your bags and choose the holiday that suits you the most!
Four Exotic Destinations on Offer
The promotion will start on 2nd September, so you will have plenty of time to prepare for action. You should know that the four destinations are Bali, Mexico, Thailand and Philippines. As you probably know, Bali is one of the most popular travel destinations in the world, also called the Island of Gods. Here you can enjoy golden beaches and azure sea, but also can explore plenty of tourist attractions. Mexico is called the aquarium of the world, and is also popular for more than a dozen Mayan ruins you simply have to see. Also, the Parade of the Walking Dead is very nice.
Thailand is becoming more popular every year and here you can explore jungles, hot springs, temples and enjoy the mixture of beaches, food and culture. Once in Bangkok, be sure to stop by the Royal Palace. Last, but not the least, is Philippines, a country made up of more than 7,000 islands. Here you can see around 20 active volcanos, or take a picture at the Banaue Rice Terraces, which are more than 2,000 years old.
How to Win?
First of all, you need to make the minimum possible deposit in order to win the prize draw ticket. If you deposit less than the minimum required sum, you will not qualify. It is possible to get up to 10 prize draw tickets for one weekly prize draw. Every week one of the exotic destinations will be given away and one lucky winner will take three of his friends on a holiday of a lifetime.
Note that only gamers from Austria, Germany, Brazil, Canada, Ireland, India, Chile, Peru, Spain, Denmark, Finland and Norway can compete. The promotion will be over on 29th September. If you think you have what it takes to win, click here and visit LeoVegas Casino for more information about this fantastic offer.