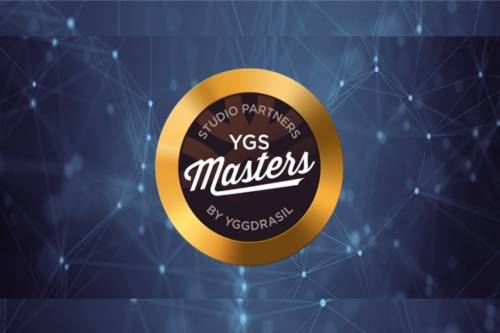 The leading developer of online casino content, Yggdrasil Gaming has just announced that another operator has joined its YG Masters program.
The new member of this successful program is ReePlay, online slot producer based in Sydney, Australia, which will now gain access to the company's proprietary GATI technology. Using this technology, ReelPlay will be able to increase the customer base for its products.
YG Masters Continues to Attract New Operators
By launching the YG Masters program, Yggdrasil Gaming wanted to support gaming studios in the efforts to expand their global footprint. One of the ways to do so is through GATI.
GATI represents a preconfigured development kit that allows gaming studios to make the most out of available technology solutions as they distribute their portfolio to customers all around the world.
YG Masters uses a standardized interface, allowing the program's members to create their products and then further distribute them. At the same time, they can be focused on cementing their positions across various markets.
Yggdrasil Gaming's operator network and the company's YG Franchise network offer GATI users an opportunity to distribute their content to a wide audience of customers. This business model has never been implemented in the online gambling industry and has so far proven to be a successful mean of content distribution, helping Yggdrasil's partners to significantly increase their revenue.
A Great Opportunity for ReelPlay
The latest move will allow ReelPlay to offer its lineup of video slots to a completely new audience. The partnership between the two sides includes the use of the Infinity Reels game mechanic, which has been featured on a number of ReelPlay's titles.
Since its debut back in November last year, Infinity Reels have become a valuable part of ReelPlay's offering. The first game to feature this mechanic was El Dorado Infinity Reels, while Giza Infinity Reels and Odin Infinity Reels proved to be as equally popular.
Commenting on the latest deal, Stuart McCarthy, Head of Partner Programs at Yggdrasil Gaming pointed out they were excited to welcome ReelPlay to their program and help them increase their reach.
David Johnson from ReelPlay said his company was delighted to join forces with Yggdrasil and added he was sure that operators and their players would enjoy ReelPlay games, especially when combined with Yggdrasil Gaming's CRM tools.
Apart from ReelPlay, studios such as Gamevy and Bang Bang Games have recently joined the rapidly-growing YG Masters program.