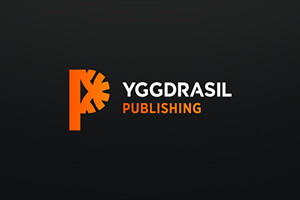 Yggdrasil Gaming, a Malta-based software developer, has announced the launch of its Publishing division that will be unveiled at ICE London 2020. The new, strategic division will enable customers to take control of content production and distribution so that they can create a unique player experience.
 The Keys to Yggdrasil's Kingdom
According to the press release published on the provider's official website, with the launch of its Publishing division, Yggdrasil is kick-starting a new decade. The new division has been announced as a game-changer as it will offer Yggdrasil's customers "the keys to its kingdom". That means that they will have access to all the tools they need to "build, create and offer a complete B2B gaming business".
The launch of the Publishing division is part of the developer's new strategic approach. By doing so, Yggdrasil will franchise its business in entirety. It includes the current and future content portfolio and gamification tools as well as the advanced platform technology and new GATI (Game Adaption Tools & Interface) product. Offering their business in such a way will enable partners to create their own unique, end-to-end iGaming products in partnership with Yggdrasil Publishing.
The three core value propositions include YG Franchise (platform IP licensing), YG Masters (game development and distribution program) and YG Game IP (game IP licensing). Future customers will be able to license some or all the elements of Yggdrasil's gaming ecosystem.
Ground-Breaking Global Licensing Business
In January 2020, Björn Krantz, an experienced industry executive, joined Yggdrasil. He will head up the new Publishing business. Commenting on the launch of the strategic division, Head of Publishing said that they were excited to showcase their new Publishing business. He added that it would give operators, studios and suppliers all the tools, tech and knowledge to create unique player experiences.
"This is a ground-breaking global licensing business that significantly changes our and the industry's approach to content creation, publishing and distribution," said Krantz concluding that Yggdrasil had become well-known for their highly innovative online gaming content, platform and software solutions in a very short space of time.
Now, Yggdrasil is taking their operations to another level. Those interested in cooperation can meet Krantz and learn more about new opportunities at ICE London between 4 to 6 February, stand N3-140.