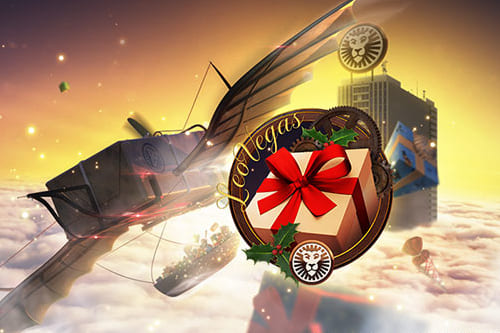 The time is now to prepare yourselves for the most festive time of the year. All players who had been good boys and girls in 2020 will be surprised with lots of presents since Santa Claus has already arrived at LeoVegas Casino.
Usually, Santa delivers only a few gifts, but this time there is a total of 32 presents for each and every one of the LeoVegas Casino loyal followers. Starting from 01st December, every day of the week will be a day for a valuable gift, and all 32 of them can be yours only if you follow a few simple rules.
How Can You Participate?
For the full terms and conditions, you will have to visit your profiles on daily basis, but we can say that the first thing you need to do is select "Yes to Communication" in your profile settings. This is necessary in order for you to receive the daily offers.
The name of the promotion is Christmas Advent Calendar and will run from 01st December until 02nd January 2021. Every single day you will be receiving tasty offers for daily gifts, but to collect your present, you need to visit the "My Offers" page. Once the Offer Card is added to your page, you have 24 hours to claim it.
Gameplay outside the promotion period will not be valid, while you can play the games via any compatible device – desktop, mobile, tablet. Also, it is important to mention that the offers need to be wagered within three days from the time you received your Offer Card.
Cash and Free Spins Appear in Daily Gifts
The prizes that will appear in your presents will mostly include cash and Free Spins. Casino, Live Casino, and Sportsbook are included in the promotion. To be completely sure which prize you can receive on a particular day, please click here and visit LeoVegas Casino for more information.
Once again, the Christmas Advent Calendar promotion will run for 32 days in total, from 1st December until 02nd January, so up to 32 Christmas presents can end up in your hands.