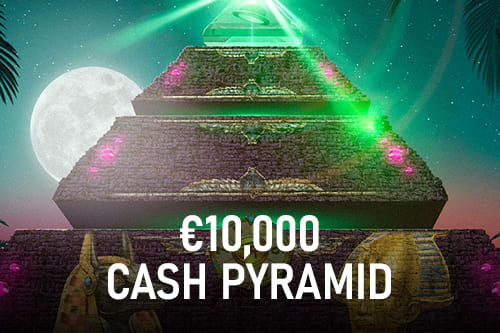 Mr Green has always been very generous to his loyal followers, especially in the beginning of the New Year, so he prepared some delicious treats at the start of 2021.
Even though winter is here, it is time for some hot action in ancient Egypt, where you need to defeat the Mummy and Egyptian deities in order to climb the leaderboard and get your share of the $10,000 prize pool. The best among you will walk away with $3,000 in cash!
Climb the Cash Pyramid For One of 100 Prizes
There are three video slots that gamers have to play if they want to win one of 100 cash prizes. First of all, remember that the goal is to score the highest coin win from a single spin. The minimum bet you can place per spin in order to qualify for the reward is $0.80.
Book of Dead, Legacy of Dead and Legacy of Egypt are the three qualifying games. You can pick for yourselves the order in which you will play the three video slots, but note that all three of them had to be played. Make your best scores in all three games and all of your results will be added together for the final score.
Top The Leaderboard to Win Up to $3,000
Once you make your score, there is no reason for you not to try and beat your own results until the promotion ends, because the better your score is, the bigger the chances are to fight your way to the top of the leaderboard.
The first prize is $3,000, but if you do not manage to get it, there are 99 other cash rewards that can end up in your pockets, from $25 up to $2,0000. Click here and create an account with Mr Green if you want to climb up the Cash Pyramid. Remember that the promotion lasts until 14th January.