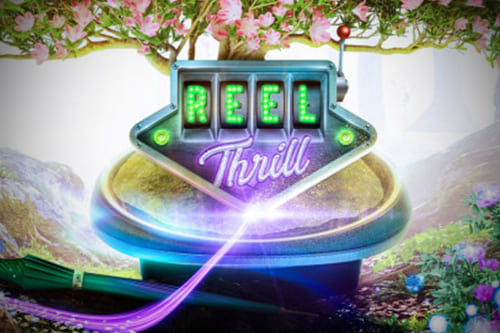 Mr Green is calling all of his loyal followers to begin their spring with a taste of delicious Reel Thrill tournaments. Every single day, players will be competing for a share of 1,000 Free Spins. That is not all, because there are five other Reel Thrill daily tournaments, where you may win double Free Spins rewards.
A 1,000 Free Spins reward will be split between 22 lucky winners, while 11 contestants get the Double Free Spins prize. The promotion will be active until the end of spring.
Win a Share of 1,000 Free Spins Once a Day
The main show is organized at 8pm CEST, every single day. Here, players compete for a share of 1,000 Free Spins, with the biggest prize being 250 freebies. Also, there are 21 other prizes you can win at this particular tournament.
Remember that only the top 20 players will be displayed on the leaderboard. All prizes are credited instantly to the accounts of the winners. There is a 35x wagering requirement before you make your withdrawal.
Double Free Spins Tournaments are Held 5 Times a Day
When talking about the Double Free Spins tournaments, there are five of them in a single day, and are held at 6pm, 7pm, 9pm, 10pm, and 11pm CEST. So, before and after the main event. In these five tournaments, the prizes are not as big, but they are delicious enough.
Double Free Spins tournaments offer 11 prizes, the biggest one being 150 freebies. The lowest you can win here is 10 Free Spins. The wagering requirement is the same as in the 1,000 Free Spins tournament, and the prizes are also credited instantly.
If you want to spend your spring enjoying hundreds of Free Spins, click here and create an account with Mr Green.