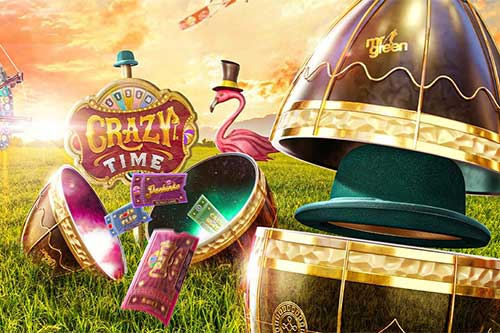 If you want to spend some time up in the air and battle for one of 200 hot cash prizes, then the €10,000 Hot Air Balloon Cash Race is the right challenge for you. The top prize of this race is set at €1,500. All you need to do is play selected Live Casino games, for a certain price.
Wager at least €20 on selected games to earn 5 points for the leaderboard. Of course, 200 players with the most leaderboard points will win prizes. Join Mr Green on this exciting adventure.
Enjoy Fresh Air and Selected Live Casino Games
You could use some fresh air, because spring is finally here, and you can bask in the sun while your balloon takes you high into the sky. Now, remember that you only have to play the selected Live Casino Games in order to participate in the €10,000 Hot Air Balloon Cash Race.
Also, you need to play for real money, because bonus cash will not count towards the promotion. For every €20 played across all selected Live Casino games, you will get 5 leaderboard points. So, you need to collect as many points as you can during the promotion timeframe in order to find your names among the winners.
Join the Fun Before 9th April
The promotion runs until Friday, 9th April 2021, so there is plenty of time for you to join the action. There are 200 prizes on the offer, ranging between €20 and €1,500. All prizes are real cash and there are no wagering requirements.
The leaderboard will be regularly updated, and the top 20 contestants will be updated on daily basis, so you can always follow your progress. Click here and create an account with Mr Green Casino if you want to experience this exciting Balloon Race.