Spin the Wheel For iPhone 12 Pro Max at 1xBet Casino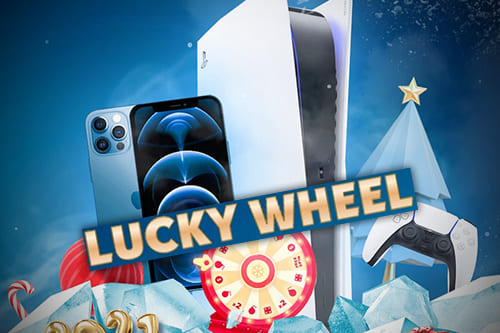 If you are thinking about beginning the new year with a totally new iPhone, then you should start 2021 by entering the competition organized by 1XBet Casino, which begins on 4th January and lasts until 10th January.
You will have more than enough time to recuperate from the New Year celebration and start fresh, simply by making a deposit of $5, which will earn you a place at the Lucky Wheel. Spin the Wheel and collect your prize.
Awesome Prizes Are Waiting For You
After you spin the Lucky Wheel, depending on where the Wheel stops, there are several prizes that might end up in your pockets. First, you can get a free trial at 1xGames, or you may get an extra spin on the Lucky Wheel. Also, it is possible to double your stake. Even if you lose, you will get 50% of your stake back.
The luckiest among you will land the Wheel on the Jackpot field, which will earn them tasty prizes. The top reward is the newest Apple iPhone 12 Pro Max 128GB. Five of them are on the offer. Next, we have the Samsung Galaxy Tab S7 128GB (20 of them). Also, there is the Xbox Series X 1 TB on the list (20 available), as well as 20 of the latest Sony Playstation 5.
Join the Fun on 4th January
Just make sure you join the action on 4th January and stick around until 10th January 2021, because that's when the promotion ends. Click here and create an account with 1xBet Casino if you want to take home one of the 65 amazing gadgets that are on the offer.
Santa will keep visiting all good boys and girls even at the beginning of the New Year and surprise them with valuable gifts.