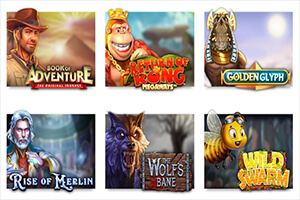 Picking a slot is a difficult task. Yes, they all technically have reels, and all you're doing is spinning said reels. But unlike other games, slots have a unique diversity of special features and mechanics you will not find anywhere else! And that's not even going into the various themes different releases uses. A blackjack table will always be a blackjack table. But slots can be themed after luxury, ancient Egypt, fantasy, or any other idea.
It can be quite tempting just to toss your hands in the air, guess randomly, and hope for the best. And, as a matter of fact, most slot-goers do! But here at CasinoBloke, we look out for our loyal readers. And so today, we'll go over all the details you need to pick the best game for you! So if you're ready to take your first steps towards slot mastery, let's jump right in.
Return to Player (RTP)
Don't worry, you won't have to bust out a calculator to figure this out. The computer is doing all the actual number-crunching! What we want to do is find the releases which have the greatest odds of awarding wins. So before you start playing a slot, always make sure to check its return to player (RTP) first.
If you're an experienced gambler, you might already be familiar with RTP. This is a number developers put forward, which gives us an average return of investment. So, with a 96% RTP, every €100 wagered would earn you €96. You shouldn't take this is a statement of fact, however. Like all other casino games, slots are luck dependent. No matter how high the RTP climbs, it can't stop a losing streak from happening.
So, is RTP useless in the end? Absolutely not! While it's no guarantee for success, higher RTPs give you better odds of winning. As a general rule of thumb, look for slots that have an RTP of 96% or more. We also suggest taking a look at our highest RTP slots lists, broken down by developer for ease of access.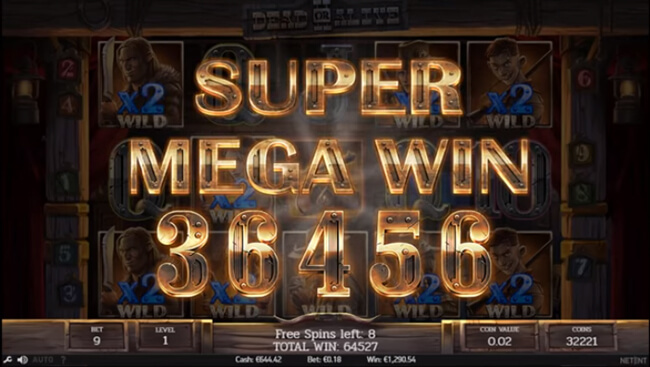 Volatility
Another important aspect to keep in mind is a slot's variance or volatility. This affects the frequency and quantity of the wins a game will pay out. Low variance releases tend to have more frequent wins, but smaller cash prizes. In contrast, high volatility slots can take a while before they pay anything. With a bit of patience, you'll be able to take home large jackpots that low variance games will never be able to provide.
Players just starting their slot journeys should play low volatility releases to get familiar with them. Once you're more comfortable, you can advance to medium and high volatility slots! Medium variance is the way to go in our eyes, as it balances big wins and frequent pays. But if you want huge jackpots that you can brag to all your friends about? High volatility is the obvious way to go.
Special Features
As we already mentioned earlier in the article, slots tend to be quite diverse with their game mechanics. Some elements remain the same in almost every game. Things like reels, Wilds and Scatters. Other mechanics, however, will vary from release to release. These are known as special features and serve as unique selling points for each slot.
Recently, we have seen a huge increase in the number of game bonuses. Older releases sometimes had no special features what-so-ever! Things have drastically changed since then. Now, we often have slots like NetEnt's Jumanji, which host all sorts of different bonuses in the same game!
So, is there some best special feature to chase after? No, not really. Bonuses are often used to award big prizes, but their primary purpose is to make your gameplay more entertaining. When choosing a release, you should go after your favourite type. The more fun you're having, the longer you'll play and possibly win! If you're not sure which ones to pick, we've assembled a list of the most popular slot bonus features for you.
Reviews & Demos
We're certain you saw this one coming. A review website telling us to go read slot reviews? Who'd have seen this one coming?! But trust us, reviews are important. Not just from us at CasinoBloke, but also your fellow players! With so many developers launching new releases every month, you'll be overwhelmed with the number of games.
So, seek out people who tried these slots before you did, and take into account what they say. Better yet, search for an online demo version of that same slot, and try it for yourself. You'll get an excellent feel for the game, including whether you will enjoy it, and if it's lucrative enough!
The Starting Point to Finding the Right Slot Machine
Now, you could spend a whole lot of time searching for all this information yourself. And if you ever find a release that looks particularly interesting, you should! You should always stay informed about any slot you decide to play. The internet is a treasure trove of information, and Google is a fantastic way to search through it all.
That said, if you aren't sure where to start, we have you covered. Check out CasinoBloke's slot reviews, where we take a detailed look at many different games. Browse through the list, and pick out something that you like. Remember to have fun and gamble responsibly!