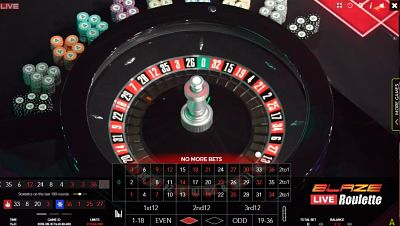 In July 2018 Authentic Gaming has opened a stunning ARENA studio located in Malta and hosting exclusively Live Roulette games. Featuring glamorous setting and equipped with 6 Live Auto Roulette tables, the new studio will enable players to choose between  4 different game formats including Classic, Speed and VIP Roulette. The first one to launch is one-of-a-kind Blaze Roulette which takes automated play to the next level.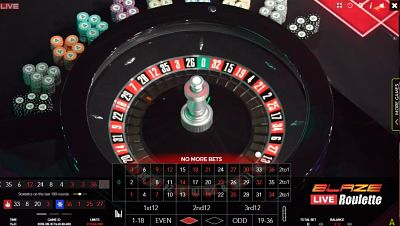 Both the industry and players are surprised to see Authentic broadcast from a studio instead of the usual brick-and-mortar casino. Magdalena Podhorska, the developer's Head of Sales, explains their newest business vertical: "By analyzing the industry, we've noticed that there's a big trend around automated roulette. So, we decided to explore this area and build a product that takes things to the next level". Podhorska announces a couple of new implementations to auto and semi-automated tables, some of which players will be able to witness with the very first game streamed from the new studio. 
Blaze Auto Roulette: Dressed to Impress
Blaze Roulette is a semi-automated game which plays 24/7 and is hosted by a live presenter between hours of 7pm to 1am CEST. The design of the environment will make you feel as is participating in a game show, with LED lights applied to the background as well as the betting board. The presenter is there to make the show as realistic as possible, and though you'll not see them touch the Roulette wheel, your host will call out the outcome of each spin and mark the winning number on the physical board. When they push the button, it's time to place final bets before spinning action starts once again. Blaze Roulette is a common draw European Roulette game with 36 numbered slots and a single zero. Each round takes 45 seconds and gives you enough time to consider your options and make a decision.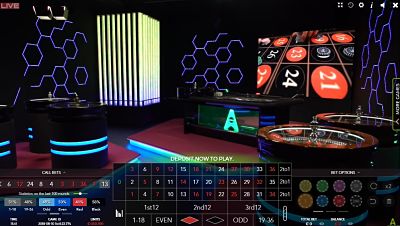 Superb Broadcasting Quality and User-Friendly Interface
While dark studio illuminated by colorful LED lights creates a unique atmosphere, multiple camera angles help deliver an authentic land-based gambling experience. You'll get to see a close-up of the spinning wheel and feel the excitement grow before the ball finally settles in one of 37 slots.
Online players are able to place wagers using a digital betting board displayed immediately below live feed and view previous winning numbers on the left-hand side. Another option is to use the Racetrack or take advantage of Bet On Stats functionality. The latter offers an alternative table layout with hit rate for each number and % statistics for dozens, Low / High, Odd / Even and Red / Black. One can also place a Full Complete bet on an individual number or a dozen numbers, and save a bet or a combination of different bets.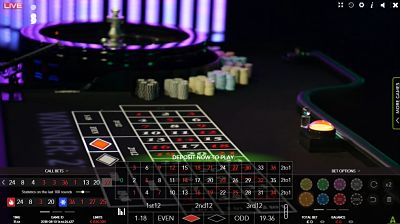 If you believe knowing past results can be helpful when deciding on your next move, make use of the provided Statistics covering the last 100 rounds. Detailed game rules will tell you how to play, explain different types of wagers, and provide the paytable. Quality of the broadcast is superb and reception perfect on all platforms, be it a computer, tablet or smartphone.
Play One-of-a-kind Live Auto Roulette
Though presenter-style live casino games aren't exactly a novelty (Evolution has already offered a couple), Authentic Gaming is the first to deliver an automated Roulette variant with a game show feel.  Studio design and musical background both have an important role to play in making this automated game unlike any other, while the familiar user-friendly interface and multiple in-game options provide everything an Authentic fan would expect to find.
Blaze Roulette has already been embraced by several of the company's casino partners, among which Leo Vegas is the most prominent, so feel free to pay LeoVegas a visit and be among the first to try this new treat. The developer has announced their ARENA studio will host the widest range of Live Auto Roulette games ever and we're all looking forward to seeing what's to follow.