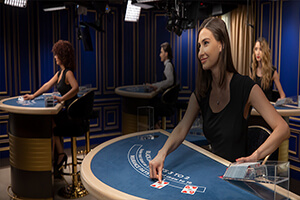 Live Casinos are the latest craze in the online gambling industry. Although they have been here for a while, it seems in the last year or so most new games are launched. It comes as no surprise knowing that the development of a live casino game comes at a higher price that the launch of a slot machine, for instance. In 2019, new casino games hosted by real-life dealer started to emerge on a monthly basis offering players more betting options than ever.
One of the key things that make live casino games different from any other online casino product is the fact that they can be played with real money only. That's why it is important to know all about live casinos and the particular game you want to play before you join it. In this article, we bring you a comprehensive guide to live casino games and how to make the most of playing them.
Brief History of Live Casino Games
While online gambling brought casino games to your nearest desktop and mobile devices thus making them just a click away, playing these games was a solitary activity. The introduction of live casinos has changed this aspect of playing games of chance online. Today, players worldwide can enjoy casino games hosted by real-life dealers whom they can talk to via live chat. What's more, they can socialize with fellow players as well.
The video-streaming technology allowed developers and operators to offer players a more realistic gaming experience. It all started back in the early 2000s when Playtech introduced live casino games. Over the years, other gaming companies have come up with their products which have become a staple of an online casino worth your time and money. Other industry giants that have live casino games on offer include Microgaming and NetEnt. Certain gaming companies such as Evolution Gaming, Ezugi and Authentic Gaming have become live casino solutions specialists.
Live Casino Game Selection
Initially, players could choose from a set of traditional casino games such as Blackjack, Roulette and Baccarat. The live versions of these games were huge with players and made developers broaden their portfolios with other popular games that were available at virtual tables. A range of Poker variants like Caribbean Stud, Three Card Poker and Texas Hold'em has seen their live versions with some of them even offering progressive jackpots.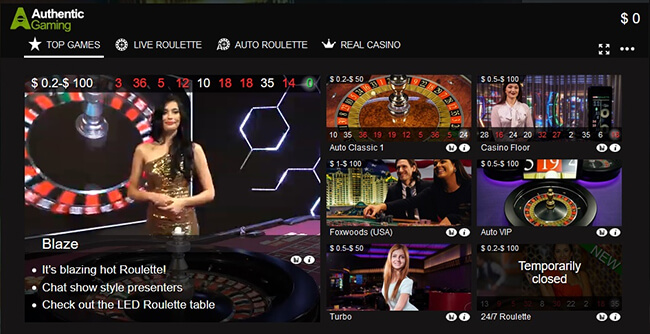 Today, players can enjoy a plethora of live casino games including Sic Bo, a Chinese traditional game, Live Super 6, a Baccarat variant or Lucky Ball Roulette, a Roulette variant with side bets included. Apart from the variations of traditional casino games, players can enjoy game shows like Monopoly Live, Deal or No Deal and Dream Catcher, a money wheel-based game. A selection of live casino games keeps increasing with new games as well as native language tables added to live casinos.
How to Play Live Casino Games
To know how to play live casino games, you should be aware of the fact that all of them are played with real money. It is the most important thing about this form of entertainment because you won't be able to try them for free. The action at live tables takes place in real-time with a live dealer operating every segment of the game. Before you join any live table, you need to be well prepared for this experience. The good news is that you can join a table and watch the action for a while or until you feel you are ready to place your bet.
First of all, you need to find a reputable online casino. Make sure to fund your account via the payment method that's the most suitable for you and avoid any extra expense like transaction fees whenever you can. You should play only those games you are familiar with. Some of them are based on luck, like Baccarat or Roulette while others, like Poker and Blackjack, require certain skills as your moves can affect the outcome of each round. That's why it is important to learn the optimal strategies for them. Let's learn more live casinos tips and a strategy that can help you improve your odds.
Live Casino Tips & Strategy
A live casino experience can be captivating as it is as close to playing at a brick-and-mortar casino as possible. However, you must not let it lose your mind. Since real cash is involved, you need to measure each your decision well and do not act hastily. Take your time; even if you skip a round or two, you can continue playing the game you have chosen. Proper money management should be your number one priority and don't let anything distract you from that.
A live casino strategy that works for all games should be based on a few simple things: learn the game basics, master the strategy and play it responsibly. This strategy applies to all casino games, but particularly to live casino games as they require a bit higher stakes due to costs of maintenance. Here are a few more tips that can help you be more successful at a live casino:
Keep your focus on the gameplay: many distractions can appear on the screen of your desktop or mobile device while playing a live casino game and you must not let them make you do something foolish at a table
Check out promotions and bonuses: reputable online casinos offer promotions tailored for live casino players, so make sure to claim them and give a boost to your bankroll
Keep your stakes low: you don't want to run out of money in a few rounds, so adjust your stake wisely based on the budget you have set aside for a playing session
Be polite and respect the dealer and fellow players: although you are hidden behind your screen, you must not be rude to others including the dealer that will do their best to make you feel comfortable and enjoy the game to the fullest.
Closing Thoughts
If you want to enjoy a genuine casino atmosphere and a realistic casino experience, live dealer games are a perfect fit for you. However, you should bear in mind that they come at a higher cost, so act responsibly when you join a live casino table. We suggest choosing games based on skills like Blackjack or Poker variants over those that rely solely on luck as the former allows you to lower the house edge with an optimal strategy.
Click here to visit some of the best live dealer casinos and play the games to your liking!