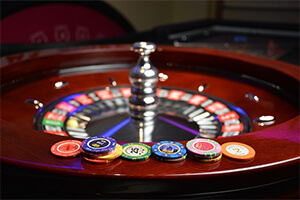 Roulette players have been trying to beat the wheel since it was invented. Different players use different strategies, methods and systems, like Hot and Cold numbers, for example, hoping that they can help them win. The truth is that Roulette is one of the casino games where it all comes down to luck. On the players' part, all they can practically do is choose the right betting option(s).
On our gaming portal, we have covered positive and negative progression betting systems as well as Hot and Cold numbers. These are some of the concepts Roulette players believe that they can help them win. In this article, we will discuss the so-called Romanosky Roulette strategy offering a fresh approach to playing the game.
What Is Romanosky Strategy?
Unlike betting systems that tell you how to place bets and can be used on even-money wagers only, this is the real strategy as involves playing the combinations of several bets. To put it simply, the Romanosky strategy requires you to cover 32 numbers on a European Roulette table. To do it, you should place bets consisting of 8 units in total. Once you place your bets, 5 numbers will be left uncovered.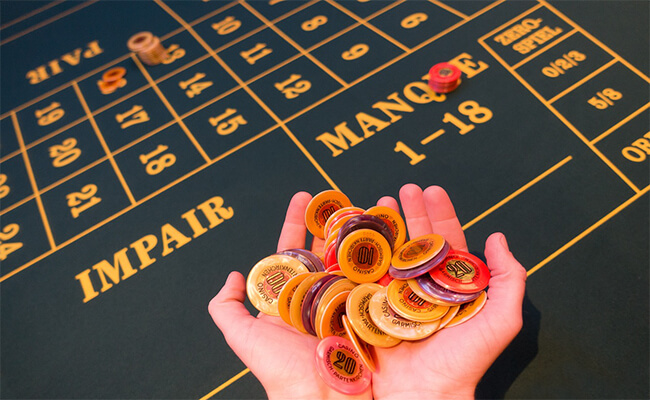 Since you need to cover most of the table with bets, this strategy requires a solid budget. That's why it is more suitable for high-rollers. Although it may strike you as complicated, you will quickly get what you're supposed to do once you start to study the strategy. What you should be aware of is that there are a total of six different types of the Romanosky strategy, so stay with us to learn all about them.
How to Apply Romanosky Strategy?
The Romanosky Roulette strategy can be employed at tables with a single zero only. That means that you cannot use it when playing American Roulette. If you play the European or French version of the game, consider giving this strategy a try. Before we introduce different Romanosky bets you can place, we would like you to know that every one of them always covers the middle column.
Romanosky Bet 1
According to this type of Romanosky bet, you should distribute 8 units on the following positions
3 units are placed on Dozens 2 and 3
1 unit on Corners 2-6 and 7-11
As you see, by using this type of strategy, you leave the numbers 0, 1, 4, 9 and 12 uncovered. It will cost you 8 units in total, and a profit for a win is 1 chip. The probability of winning with such a combination of bets is 86%.
Romanosky Bet 2
With this type of bet, you should again cover Dozens 2 and 3 with 3 chips each and place 1 chip on Corners 1-5 and 8-12. The numbers that stay uncovered by chips are 0, 3, 6, 7 and 10. The cost, profit and the probability of winning remain the same.
Romanosky Bet 3
If you opt for the Romanosky bet 3, you should play as follows:
3 units on Dozens 1 and 3
1 unit on Corners 14-18 and 19-23
In this case, you don't bet on the following numbers: 0, 13, 16, 21 and 24. All other factors remain the same.
Romanosky Bet 4
This one is slightly different from the previous one with 3 units wagered on Dozens 1 and 3. As for Corners, you will place your bets on 13-17 and 20-24 each. Stakes will not cover the numbers 0, 15, 18, 19 and 22. Again, you wager a total of 8 chips and expect to get paid a single chip. The probability of winning is still 86%.
Romanosky Bet 5
Place your 3-unit bet on Dozens 1 and 2 and single-unit bets on Corners 26-30 and 31-35. By doing so, you leave 0, 25, 28, 33 and 36 uncovered.
Romanosky Bet 6
With the Romanosky bet 6, you should also place 3 units on Dozens 1 and 2 while covering Corners 25-29 and 32-36 with 1 chip each. The left out numbers include 0, 27, 30, 31 and 34. Both the type 5 and 6 cost you 8 chips while promising a maximum profit of a single chip. The probability of winning is unaltered – 86%.
What Makes Romanosky Strategy So Attractive?
The fact that you always cover 32 numbers, including the middle column, makes this strategy attractive. The probability of winning with an 8-unit bet is high, standing at 86%. This may be particularly appealing to Roulette newbies who can enjoy an exciting gaming experience once they join the table. On the other hand, experienced players with large budgets who are looking for profit can make use of this strategy and combine it with one of the negative progression systems. Although it can be detrimental to your bankroll, raising bets after a losing round can sometimes help you cover your losses.
Pros and Cons
One of the main reasons why you should use the Romanosky Roulette strategy is the fact that its rules are easy to understand and learn. All you have to do is remember all the betting combinations, and you are good to go. Besides, unlike other systems that tell you how much you should wager per round without increasing your chances of winning, this system does it.
When it comes to the reasons why you should not use the Romanosky strategy, one of them would be betting high amounts and expecting a low profit. You are required to stake 8 units and get a maximum win only 1 unit. Not much, we have to admit. When playing like this, you can expect your losses to recover slowly.
Closing Thoughts
If you decide to use the Romanosly strategy, you need to set your bankroll first. It is of the utmost importance because no matter how low you set your bet, stakes are high when compared with gains. That's why you have to define how much you can afford to lose and quit playing if you reach your limit. This particularly applies if you combine the Romanosky system with a negative progression betting system which requires you to increase your wagers when losing.
We would recommend using this strategy on free-play RNG-operated European or French Roulette games initially. Take your time and write down the types of bets you have played with the outcomes of the rounds. If you like what you get as a result and you feel confident enough, go ahead and give it a shot with real money.
Click here to visit some of the best online casinos and start practising Romanosky strategy at your favourite Roulette table!