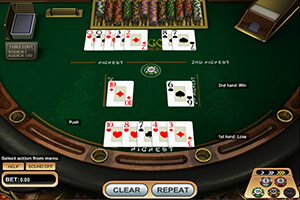 When we talk about casino games, we typically mention slot machines, table and specialty games. Table games can be played with cards, dice or special equipment such as a Roulette wheel. Yet, there is a subcategory of table games we don't mention much. These are casino carnival games, and in this article, we bring you a guide to them. Stay with us to learn what makes a game a carnival game and how to play this type of casino games online.
Casino Carnival Games Explained
Online casinos offer hundreds of games you can play from the comfort of your home or on the go. Once you enter a gaming venue, all the possible options may seem overwhelming. While slot machines are perfect for beginners as they don't require any special skills, table games are more suitable for experienced players. That applies to casino carnival games we will discuss in this article.
First of all, you should know that casino carnival games typically don't make a standalone category. They are listed under table or casino games in most cases. Now, you may ask what makes them different from regular table games. Well, these games use rules of traditional casino games but with a twist. It may come in the form of a side bet or any other rule that make the game diverge from its regular version. These twists make carnival games more exciting as they provide players with a chance to win bigger payouts or even hit a progressive jackpot.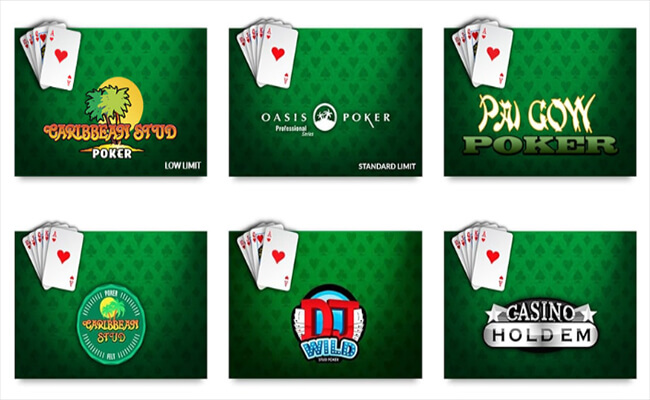 New carnival games are not launched as frequently as new slot games, for instance. Yet, software developers come up with new game variations from time to time. In the next chapter, you can learn more about some of the most popular casino carnival games you can find online. The great news is that some of them are available at live dealer tables, providing players with a genuine casino experience they can enjoy wherever they are.
Most Popular Casino Carnival Games
Once you visit the Table Games section of an online casino, you will find a variety of carnival games. In most cases, gambling sites feature the following titles:
Tri-Card Poker: A Poker variant where you need to make a better 3-card hand than the dealer's. It is a simplified version of the standard game where you have to choose from only two options – raise or fold. You cannot see the dealer's cards, so you make your moves based on your cards only. There are no flop or community cards here. Players can go for side bets like Pair Plus or Six Card Bonus providing them with an opportunity to win up to 100:1 and 1,000:1 respectively. Evolution Gaming offers the live dealer version of the game.
Casino Holdem: This is a Texas Holdem variation with a twist coming in the form of flop cards that are placed on the table before you can make a decision to raise or fold. The flop cards complete your and the dealer's 5-card hand, which determines the winner. The Evolution Gaming take on the game offers an optional side bet qualifying players for a progressive jackpot prize.
Caribbean Stud: Another Poker variant with a progressive jackpot ticking away. It is based on a 5-card hand, and the player makes moves based on the cards they have received and the dealer's up card. To win a progressive jackpot, you need to place a side bet. The game is available at RNG-operated and live tables.
Let It Ride: The objective of this Poker variant is to create a winning hand of at least a pair of 10s or higher. To do so, you have to combine three cards you receive and two community cards. The twist is in the fact that you start the game with three bets of the same value. You can opt for Let It Ride and continue playing or Pull your stakes if you believe you cannot make a winning hand.
Pai Gow: This is an American version of 7-card poker. With standard 52 cards plus a Joker in play, the game starts with the player receiving seven face-up cards. You should split your cards into two hands, with one of them consisting of five cards and another consisting of two cards. The five-card hand should beat your two-card hand first and then your two hands are compared with the dealer's. Some Pai Gow variants offer side bets that can qualify players for more massive wins.
Blackjack Variations: All Blackjack variants that have side bets or any other unorthodox rule are considered casino carnival games. Some of the most popular ones are Blackjack Burn and Blackjack Switch. The former allows you to play a Burn bet and have your second card "burned" and replaced by the third card. As for the latter, it allows you to play two hands at the same time and switch the first card from the first hand with the second card from the second hand.
Where to Play Casino Carnival Games Online?
As we have previously mentioned, casino carnival games are available at virtual and live tables. You can find them at all CasinoBloke-approved online casinos. The game selection varies depending on the software providers. The ones that offer casino carnival games include above-mentioned Evolution Gaming, one of the leading live casino solution providers, and Betsoft, offering RNG tables. Keep in mind that casino carnival games have a slightly higher house edge than standard games. This particularly applies to side bets, so play them responsibly.
Carnival games are at the same time entertaining and require certain skills. The latter should not worry you. On the contrary, that means that if you apply the proper strategy, you can beat the casino while playing them. So, before you join a table offering a carnival game to your liking, make sure to learn its basics and the optimal strategy and make the most of playing it.