The ability to purchase special features in slots has gained a huge amount of traction in recent years. It seems players are sick of waiting for luck to decide whether they get to experience everything a modern slot game has to offer.
That leaves us with a few questions, though. What exactly is Feature Buy in slots, and how does it work? Stick around to find out, along with some great suggestions for slots with Feature Buy.
What is Feature Buy in Slots?
Feature Buy is the ability to trigger special features in a slot game by spending some money up-front.
This functionality has several names, including "Bonus Buy", "Feature Buy", and "Buy Bonus". They all refer to the same thing, though: you put down some money based on the size of the stake you want to use for the bonus round, and the bonus round starts immediately.
Why Buy Features in Slots?
We have to understand some important pieces of slot design first. First of all, special features like Free Spins in slots or bonus rounds are often what distinguishes one game from another. Slots are incredibly simple mechanically. The standard formula of "pull lever to spin reels" can only get you so far in terms of innovation or creativity.
What can be changed are certain special symbols or game modes. By their very nature, such mechanics are "special features" because you don't play them all the time. Some requirements must be met before triggering slot bonus rounds, such as hitting enough Scatter symbols in a single spin.
That leaves slot fans in a precarious position. On the one hand, the main reason they decided to play a certain game only accounts for a fraction of the time spent on the game. Moreover, it can feel disheartening to know you need dumb luck to start having fun. Especially if you're luck isn't doing well at the time.
Feature buy promises to fix these issues, and many others.
How Feature Buy Works
This brings us to the real meat of this mechanic that most of you are here for. How does Feature Buy work, actually?
First of all, make sure you're playing a game that actually allows you to buy features. We'll list some suggestions below.
Secondly, there should be a big, impressive-looking button somewhere on the screen. It usually says "Feature Buy", but can read "Buy Bonus", "Buy Free Spins", or any combination or variation of these. Sometimes it's just a moneybag symbol 💰.
Click on it, and the rules will be more or less explained to you. Generally, slots allow you to buy free spins by using a certain number of stakes. For instance, a game might allow you to buy 10 Free Spins for 30x the stake. That stake will then be used for all spins in the special feature.
30 stakes for 10 spins doesn't sound like a good deal, you might be thinking. However, most top online slots don't just let you spin a few times and call it a day.
Slot free spins are typically bolstered by powerful bonuses, multipliers, jackpots, or other rewards. If not – the game probably won't let you buy features in the first place.
Should I Buy Features in Slots?
In short – yes. But there are some important things to note first.
First of all, the choice is a rather personal one. If you want to get into the real meat of a game quickly, go for it. However, simply having special features available at the click of a button makes them feel less "special."
Also, keep in mind that you'll need some cash up-front to buy the bonus. RTP calculations determine the price of buying features. The developers price the purchase based on how much you'll win on average – which is always slightly less than the cost of the purchase. As such, your chances of winning and/or losing are about as big as if you were not to buy them. Ie, the game's RTP stays the same.
Buy Feature Slot Strategy
Buying features in slots is not really a way to more reliably win or beat the casinos. As we said, even purchased features have a house edge.
However – and this is a big however – buying features changes the whole dynamic of slot strategy. If you naturally trigger a bonus feature, you can pretty much be sure you won big. The size of your final prize will vary greatly, but you definitely got a lot for the small, small price of one spin.
However, if you purchase bonuses, they become a race to beat the investment. Say you paid 50x to trigger a bonus. From that point on, you're hoping that the feature will win enough to exceed the initial investment of 50x.
In our example, a "natural" bonus feature winning 35x is great news. If you bought the feature for 50x, though, winning 35x means you just lost a chunk of cash.
Interestingly, though, the RTP of many slot games that allow you to buy features actually increases if you do so. This is by no means a rule, but our experience tells us it happens a lot. It comes down to how well the price of buying features can be matched to their average reward. They rarely match perfectly, so the RTP can theoretically be both better and worse.
To be sure whether buying features increases slot RTP, read our slot game reviews. If we haven't reviewed the game, the info panel in the game itself often contains such details.
Top Slots With Feature Buy
Finally, we'll round out this article by pointing out some great games that allow you to buy features. Enjoy!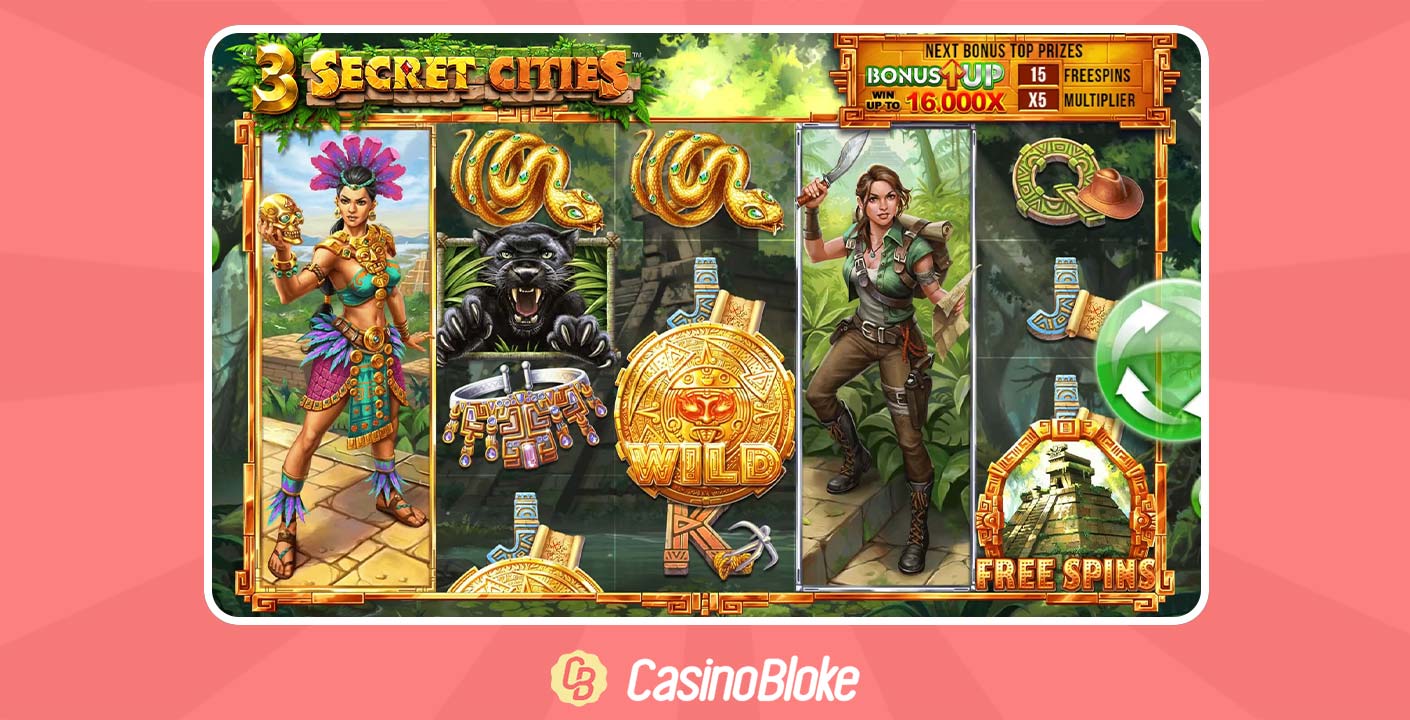 RTP: 95.50%
Reels: 5
Rows: 4
Paylines: 1,024
Max Payout: 50,000x
Features: Free Spins, Wilds, Bonus Games, Multipliers
The special thing about 3 Secret Cities is that it features not one, but three special modes! Better yet, you can purchase any of these at any moment, depending on how much you're willing to splurge! 4ThePlayer's 3 Secret Cities takes you on an adventure through deep jungles and hidden temples, and each one bears a different reward in the form of Free Spins and multipliers.
---
Discover the wonders of the Secret Cities at PlayOJO!
---
RTP: 96.26%
Reels: 5
Rows: 3
Paylines: 9
Max Payout: 200,000x
Features: Free Spins, Wilds, Multipliers
Starburst is a true legend of the online slot genre. Its sequel had big shoes to fit, but boy did it fit them. the XXXTreme version of the game introduces new mechanics while staying faithful to the beloved original. It also increases the maximum payout and allows you to purchase features that guarantee Wild symbols.
---
Legendary slot games with breathtaking mechanics await you at Casumo!
---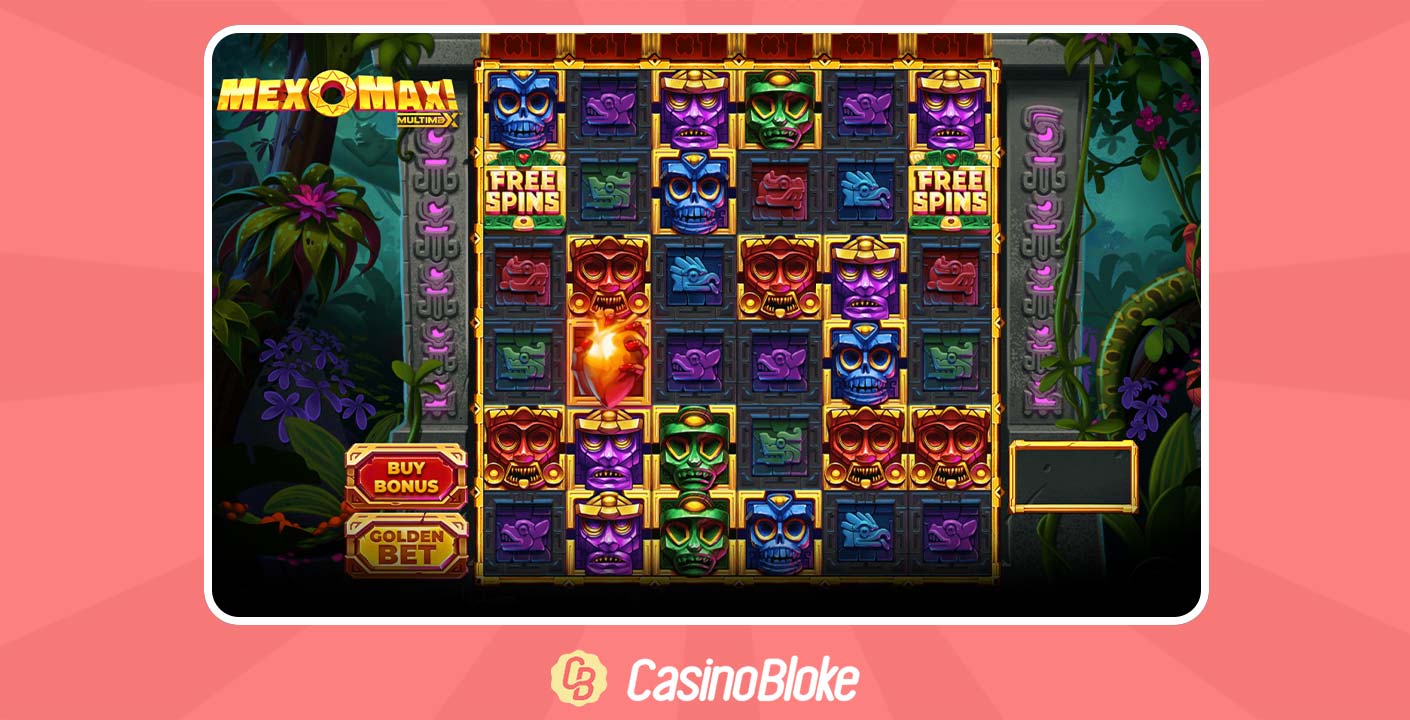 RTP: 96.00%
Reels: 6
Rows: 6
Paylines: Cluster Pays
Max Payout: 10,000x
Features: Free Spins, Wilds, Scatter, Bonus Games, Multipliers
Yggdrasil is famous for its outside-the-box game design, but MexoMax stands out even in that regard. The game plays through a unique system of cluster pays, not unlike a match-3 mobile game. It's a sprawling title full of features and possibilities, and you can freely customize the experience by simply buying the bonus game!
---
Play MexoMax and other innovative casino games from anywhere in the world with BitStarz!
---
RTP: 95.00%
Reels: 6
Rows: 4-8
Paylines: 1,024 – 78,125
Max Payout: 25,000x
Features: Free Spins, Wilds, Scatter, Bonus Games, Multipliers, tumbling Reels, Expanding Reels
Speaking of exciting, innovative games – Cash Truck is a Mad Max-inspired hit Quckspin cooked up a few months ago. It was one of the most impressive releases to this day, combining exciting mechanics and memorable aesthetics. Taking place on a mobile truck heist, Cash Truck is all about building up a huge bonus round. Once it goes off – it goes off in a big way! The fact that you can force it to go off makes the whole deal even better.
---
Seize the next shipment – Buy Features with the thousands of online slots available at SpinIt!
---