Evolution Announces New Jersey Launch for Lightning Dice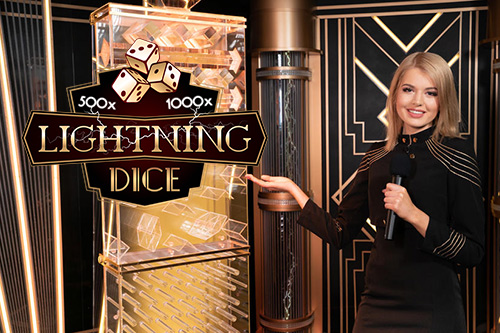 Evolution continues their US releases with Lightning Dice being launched in New Jersey. This live casino dice game will be live streamed from their Atlantic City studio.
About Lightning Dice Live
Released in 2018, Lightning Dice Live is a dice-based game part of the Lightning series by Evolution. The game is all about simple gameplay but exciting results. Players will be attempting to guess the outcomes of three dice. They are rolled through the transparent 'Lightning Tower'. A close-up camera tracks their progress through the maze section of the tower for an immersive cinematic experience.
Furthermore, as is custom for Lightning games, thrilling multipliers can strike at any time. They have various values with the maximum being 1000x. This makes the jackpot a 999:1 payout. The highest RTP possible in Lightning Dice is 96.21% with numerous payouts based on your guess.
It is a marvelous release with an electrifying visual interface and audio effects.
Words from Evolution's Jeff Millar
Evolution North America's Jeff Millar, the Chief Commercial Officer, expressed his excitement at the release.
"We're really excited to be expanding our Lightning family of games in North America with the launch of Lightning Dice in New Jersey. The Lightning family of games has achieved immense success across the Evolution network, as has Lightning Roulette since it launched in New Jersey in 2022. Lightning Dice adds even more choice and fun for both players and operators in the state and has the broadest possible appeal for all player types."
The game will be available straight from the Atlantic City studio. New Jersey players are not the only ones to be able to experience Evolution games as the company plans to continue their expansion throughout the US.