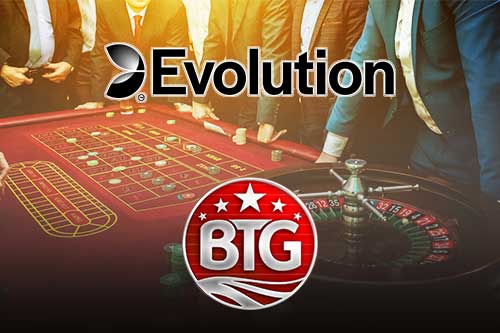 After completing the NetEnt purchase last year, Evolution is ready to add another big name to its ranks.
The Live casino specialist announced earlier this week that it was ready to buy Big Time Gaming (BTG) in a deal worth €450 million. Following the necessary regulatory approval, it's expected the transaction will be completed during the second quarter of 2021.
Another Big Deal for Evolution
According to available information, Evolution is ready to pay €220 million in upfront consideration; €80 million in cash, and the rest in shares of the new business entity. Evolution has offered to make payments based on BTG financials for the fiscal 2022-23 and 2023-24. These earn-out payment could amount to €230 million, but won't be payable before 2023 and 2024, respectively. Evolution stated the consideration would be payable 70% in cash and the rest in newly issued shares.
BTG has been an important part of the online gambling industry for more than a decade. Its most important move so far was the launch of the Megaways mechanic in 2016, which has since become extremely popular with players around the world.
In 2018, BTG started licensing its unique game engine, and today more than 200 online slot games offer this innovative feature.
Strengthening Its Positions
Speaking about Evolution's decision to acquire BTG, Chairman Jens von Bar explained that the addition of such prominent name and its content to its portfolio would further bolster the company's market positions.
He added that BTG's innovative approach would perfectly fit into Evolution's mindset. Von Bar pointed out he was looking forward to starting a new journey with the renowned Australian developer.
Nick Robinson, CEO at BTG, said the two sides were the perfect match, as they were both driven by ambition. He added that players could look forward to a bright future.
As we've mentioned, this is the second big move for Evolution in less than a year. In June last year, the live casino specialist tabled a €1.8 billion offer for NetEnt. Evolution intended to create a company that would be well positioned in both the live casino vertical and the online slots segment.
Following the acquisition, Evolution continued to rapidly expand across the US.