Ezugi Unveils Cricket War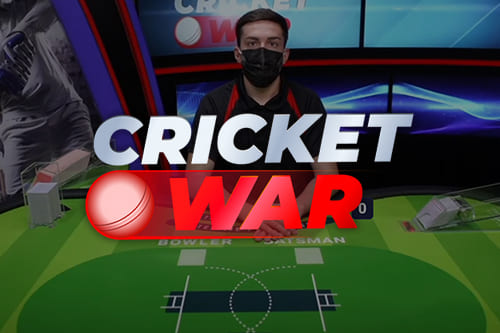 Ezugi, an Evolution-owned online casino content provider, has expanded its Indian footprint. It has released Cricket War, a two-card live game for cricket lovers. Using the popular Casino War as the basis, one card is dealt the Bowler and one the Batsman. The goal is to predict who will get the highest card and whether it will be a tie. The game developers have created it for all cricket fans worldwide. However, they hope it will appeal to the other players, too.
The game will have a special cricket ground table design, with the arena experience and dealer uniforms enhancing the sports atmosphere. Players will be allowed to see bead roads and live betting statistics when entering the game. It will help them predict the results of future rounds with more certainty. The game creators have paid particular attention to delivering the ultimate live casino experience. The company hopes this game will cement its position in the Indian market in the future.
Delivering Authentic Gaming Experience
Ezugi has been a part of the iGaming industry for almost ten years and part of Evolution since 2018. It runs its operations from various global studios with more than twenty various game types. It has over 200 partner operators around the world, and it has established its position in multiple jurisdictions. The first step in conquering the Indian market is appealing to cricket lovers in the country and worldwide. While celebrating and appreciating the Indian national sport, the studio introduces the game to enchant the players there.
Ezugi has always wanted to provide the best possible player experience, and Cricket War will be no exception. The company intends to put players at the center of the action with cutting-edge broadcast technology, HD cameras and high-tech mics. Throw the cricket-game effects into the mix, and you have a perfect combination of spectacular audio-visual experience and intense gameplay. Even the most demanding customers will be satisfied.
Understanding Customers' Passions
Pang Goh, Business Development Director at Ezugi, said the company tried to understand various markets and their passions. Since cricket is one of the Indian passions, the firm has taken the opportunity to enhance its card game versatility. Simultaneously, Cricket War is the way to approach the players in this jurisdiction. It is a straightforward and addictive game that delivers live-casino thrills together with an authentic stadium experience.