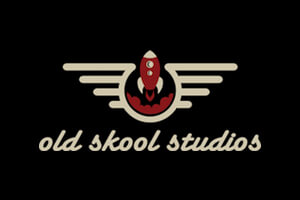 Even hard-core slots players may be unfamiliar with Old Skool Studios, an unpretentious developer that has been serving us top quality games for 8 years and counting. Their first branded title, Epic City, was released in 2014 and immediately made it to a number of tier 1 online casinos the likes of Leo Vegas, Mr Green and Unibet.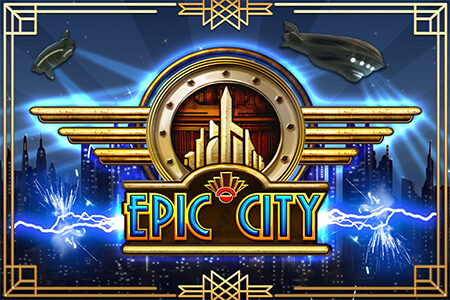 The team has since continued to develop unique, beautifully-designed slots with story-driven features and offered us gems such as La Rouge, Jewel Quest Riches and Temperance. They are all built in HTML5 and therefore playable anywhere. Old Skool Studios games support both landscape and portrait format and are offered in 24 languages.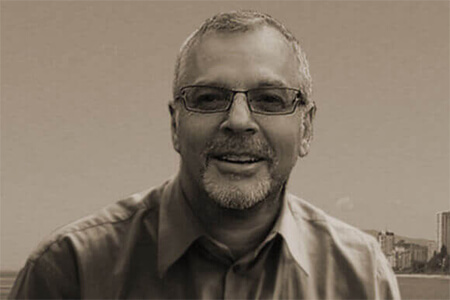 To find out a bit more about the company and what it is that sets them apart from the competition, Casino Bloke spoke with Mike McGraw, Executive Producer and leader of this creative team. We asked a few questions and will gladly share his answers.
Old Skool Studios is yet to become a universally recognized name within the worldwide gaming population, yet you've been developing games since 2010. Are you working on increasing the awareness of the brand, so that gamers become aware that some of their favorite titles are in fact your products rather than Microgaming?
Yes, and therein lies the challenge. Starting in 2010, we created games under the LM Design Werks brand as an outsource partner to other providers. While our games proved very popular, few gamers ever knew about us, which is why we created Old Skool Studios in 2014 as our own brand. We're absolutely working hard to grow the Old Skool brand every way we can, but it takes time. In the early days, we were the first developer to sign on with Odobo – this was our first entry into the online real-money market.
Epic City was our first branded game and entirely our own creation, and yet many reviewers credited it to Odobo. We're having a similar experience with our Quickfire games, where many reviewers credit Microgaming for our own creations. We understand why this often happens, so we raise and wave theOld Skool flag as often as we can. At the end of the day, we believe the key to establishing our name in gamer's minds is having a larger portfolio of recognizable, standout titles, with more operators picking up our games.
It can't be easy to succeed in a market as competitive as online gaming. What makes you confident you'll make it?
It's certainly not easy, and although increased regulation is good for the industry as a whole, regulatory licensing brings another layer to the business that requires resources, discipline, and maturity. We've embraced this without losing our creative focus on our own unique offering. Through our relationship with RNG Foundry, we've also surrounded ourselves with an experienced andsupportiveMicrogaming team; a truly respected, leading industry provider. Smaller studios like us who are trying to make a name for themselves really need to find a partner that can help them grow distribution, and we've found that with Microgaming.
Your website says: "We don't just make games. We create experiences." What does that mean, in plain language?
When you look at the most popular video game franchises, you'll often see they're successful because they provide a playing experience that offers an escape – immersing gamers in a compelling, story-driven world. When we came on the scene we didn't really see any of that happening in the gambling market, particularly with slots. We saw this as a missed opportunity, and a way to really stand out. It's not easy – particularly with slots, and it takes time. It's our niche. I'd say Temperance is the best example of what we mean by this. There's a character-driven story playing out in this mysterious, hauntingly atmospheric underwater city, and it can be quite the ride – if you've got the stomach for it! We believe the way to grow the market is by finding ways of appealing to new, casual, and serious gamers who are looking for immersive, compelling, and exciting story-driven experiences.
How do you keep yourself informed about the needs and expectations of your target market? Are there any particular trends you have recognized?
We watch the reviews and study many of the new games that come out – and there are a lot! HTML5 technology has come a long way over the past 5 years, and games that play everywhere are getting better. We set our focus on slots, and we're often impressed with the creativity behind the various slot mechanics, but we believe the real opportunity is to offer players completely new experiences through the game's bonus features. Jewel Quest Riches is a game that we're really proud of, and it's a great example of where you can go with a non-traditional slot. Our favorite Jewel Quest review was titled "How Jewel Quest Riches slot rips up the rulebook on online casino games". Nearly one full year after release, this game continues to appeal strongly to casual gamers, and it's the first real-money title providing players with a skill-based bonus that's tied to a quest, rather than the more traditional pick-a-prize mechanic. We learned a lot when we developed it, and we have exciting plans to build on this with an interesting future title.
How many games has Old Skool Studios released so far? Are they exclusively slots?
We have 15 titles under our belt since we first started making games. Eleven of these are games that we created as an outsource partner to other providers. The majority of these were for social casinos, and all but one of them were slots. To date, we've only released 4 games under the Old Skool Studios brand. We think there's much, much more that can be done with slots.
Tell us how Temperance was born and what is it that makes it different to all other slots out there?
Temperance was actually conceived as far back as early 2015. We initially had plans to release it through Odobo, before they were sold and shut down. We're obviously big fans of "retro" game styles – art deco, steampunk, film noir, and googie architecture. When you look at Temperance, it won't surprise you to know that we're all big fans of the Fallout and Bioshock franchises. We knew early on that if we were going to create a gaming experience like this, that it really deserved to be done right. The design and art production phase for this project extended over many months – we had an ambitious vision for it. It was a labor of love that we continued to hone and perfect. When early testers would just sit, smile, and stare at the screen for minutes on end, we knew we'd nailed the environment. Full-scale development started late summer/early fall 2017.
What's next to come? How will you continue to wow us during the next few years?
We've developed quite a list of cool themes, compelling story ideas, interesting characters, and plans for new game mechanics. As I hinted to a little earlier, our next title is very ambitious – it will appeal strongly to casual gamers, and it builds on what we learned when we developed Jewel Quest Riches. This game will take players on an exciting, adventurous journey, and we're confident that gamers will really connect with our young, self-reliant and self-taught scientist as the game's central character. Stay tuned!