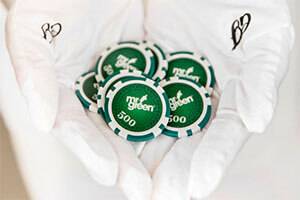 Swedish online gambling company Mr Green proudly announced its results for the first half of the year, with the special focus on the record-breaking figures set during the second quarter of 2017.
After recording the best quarter ever in the history of Mr Green, the company is confident the yearly results will reach the targeted values.
Excellent First Half of 2017
The interim results for the first half of the year, from January 1 to June 30, revealed that Q2 revenues recorded a year-on-year increase of 36% for the total of $35.1 million.
During the same period, Mr Green's earnings before interest, taxes, depreciation and amortization (EBITDA) was $6.4 million. When compared to the second quarter of 2016, it is a staggering jump of 337%.
Excellent quarterly results have surely contributed to the positive performance during the first six months of the year. Revenue recorded during this period was $68.95 million, an increase of 31% in comparison with the results from the first half of 2016.
EBITDA went up by 105% to $10.7 million.
Efficient Strategy Key to Success
Mr Green's officials were more than satisfied with the score set in the first half of 2017, stating the numbers were a proof of the efficiency of the company's latest business strategy. The 2.0 business strategy, which was successfully implemented improved the operational efficiency, cost awareness and scalability of the Stockholm-based group.
Commenting on the performance so far in 2017, Per Norman, Chief Executive Officer of Mr Green said the company was capturing market shares across Europe, offering its customers improved communication and user experience.
Starting from the third quarter of 2016, the new business strategy managed not only to stop the negative trend but to help achieve a strong growth for the third consecutive quarter. The results have already exceeded the targeted annual growth of 20%, while the EBITDA margin of 18% was very close to the targeted value.