North Korea Permits Racetrack Gambling to Raise Money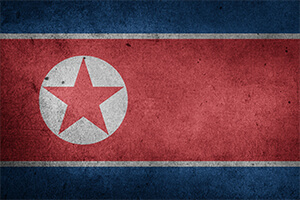 The rules in North Korea have changed. Once, you would be punished for 3 years of hard work if you were caught racetrack betting. Nowadays, it is allowed and the news hits headlines.
Earlier this week CNBC reported that North Korean dictator Kim Jong Un was forced to look for the new ways of increasing the country's budget due to international sanctions imposed because of their missile and nuclear program.
The report of the state-run news agency KCNA shows hundreds of people at the Mirim Horse Racing Club, Pyongyang, watching series of races. According to the report, all visitors that are 12 or older would be allowed to bet on jockeys in a raffle-based system.
It is reported that one of the leisure activities Kim Jong Un enjoys most is the racetrack. Head of the North Korea Industry-Economy Research Institute in Seoul Na Jeong-Won made that clear: "Kim has been pushing for vanity projects for a theme park, ski resort and horse riding club for the sake of propping up the people's well-being, but their real purpose was to earn foreign currency."
Reuters reported that these horse races "featured mostly white-grey horses and in North Korea, white horses have traditionally been seen as a propaganda symbol closely linked to the ruling Kim family."
Reuters also reported that because of the latest sanctions, the country would not be able to export coal, textiles and seafood. As those goods are the crucial source of foreign money, the ruler will have to find another one.
Another thing that is alarming the region is the rhetoric between Donald Trump and Kim Jong Un. People are afraid that the possible failure of imposed sanctions might cause a war outbreak or that it can be caused by Trump's decision to strike.