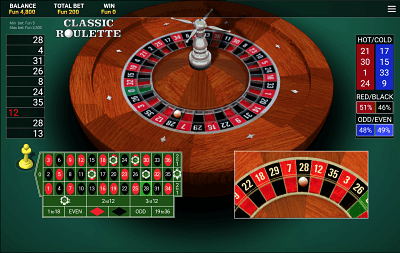 The innovative gambling technology developer – OneTouch, has presented a brand-new online roulette game that boasts an intuitive, user-friendly design and ergonomics, thanks to a single-touch technology on all modern mobile and tablet devices.
OneTouch Roulette Review
Endorsing a mobile-centered outlook, the groundbreaking OneTouch Roulette demonstrates both a regular and an augmented view of the betting table, which ensures that players can place their bets in a very simple and accurate way.
By pressing the Spin button, the view will be zoomed in on the ball, while the roulette table spins, hence, desktop users can enjoy watching the close-up perspective of the last bounces of the ball, just before it ceases to roll, which will certainly add to a great deal of excitement.
A high-end JavaScript design ensures that OneTouch Roulette is visually appealing, while traditional features, including hot and cold numbers and previous history are also integrated.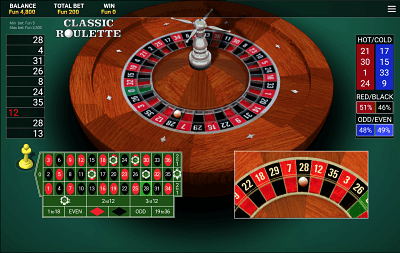 A premium bitcoin casino operator – Bitcasino.io, has already included the breaking-new release in its wide game portfolio.
Head of Technology at One Touch, Matthew Rochman, said: "OneTouch Roulette is a fine addition to our growing array of table games, all of which are designed to be played on the go with a single thumb. Its zoom feature, designed specifically for mobile, enables players to focus on both the table and the roulette wheel, replicating the feel of a real-life casino."
Mr Rochman also stated that OneTouch intends to include Sic Bo, casino single player Texas Hold'em, and jackpot lotto to its growing game selection soon.
About OneTouch Technology Ltd
OneTouch is innovative, Isle of Man-based online casino game development company founded in 2016, which has as its focal point mobile-first ergonomic systems and single-touch technology.
The company develops cutting-edge table games for a number of online casinos, while their portfolio of groundbreaking titles continues its expansion every month, with an aim to become a premium supplier for online casinos around the world.