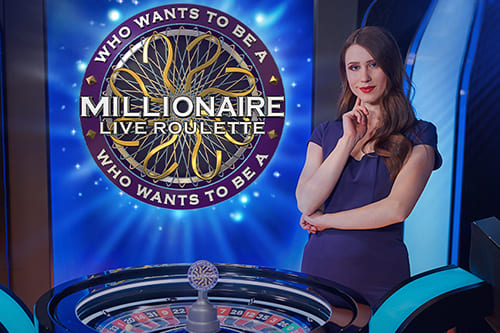 Playtech, a famous online casino content developer, has signed an exclusive agreement with Sony Pictures Television. After signing the deal, the prominent studio has developed the latest live game show. Players will have the chance to take massive payouts home by spinning the wheel in Who Wants to Be a Millionaire? Live Roulette. The popularity of the famous game show and the intensity of a Live game create an unforgettable experience.
The prominent Sony Pictures Television show recently marked two decades since the first show. It is adapted in 120 countries of the world and is one of the most popular game show worldwide. SPT and Playtech have developed a Live Roulette that will attract the fans of the universally recognized game show. They have created it as a part of their brand collaboration, and both companies have great expectations. Playtech will develop three Millionaire-related Live games shortly, and this is the first one in the series.
Multiple Thrilling Features
The enterprise looks to merge the unique gameplay with the tremendously popular brand to deliver an unparalleled experience. The game has numerous classic features, like 50/50, Ask the Audience and Ask the Host. The latter is a brand new feature in which the host can remove wrong answers, developed for the game only. The game allows the players without an active bet to take part in it just for fun. It also enables them to participate in the Millionaire Round and take a stab at the outcome. Both companies' representatives could not hide their delight over the release.
Playtech is a pioneer online technology company, present in the industry since 1999. It has provided the best software and content solutions in the field ever since. The company partners with the most popular brands to create unforgettable experiences across all channels. Playtech runs Snaitech, the most famous Italian iGaming enterprise. The firm's expansive software portfolio incorporates Live Casino, poker, sports betting and bingo. It is no wonder they have included such a popular game show in their offering.
Unique Experience
Edo Haitin, the CEO, has stated he is delighted to have the opportunity to collaborate with the people behind such an important brand. The company is devoted to creating an unrivaled playing experience, and the players are bound to enjoy the game. Playtech Live has been on a beautiful journey, and it does not want to stop developing the best-regulated gaming entertainment content in the industry.
If you look to try the game out, do it at any Playtech-powered casino.