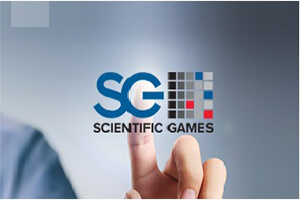 Scientific Games published the figures for the second quarter of the year, which reveal the company made $766.3 million in revenue during this period.
Such a result of the Las Vegas-headquartered company that provides gambling products and services to lottery and gambling organizations around the globe, exceeded the calculations of the market analysts whose consensus was at $736.2 million.
Numbers Going Up
The quarterly revenue recorded a year-on-year jump of 5.1% ($729.2 million), with the earnings before interest, taxation, depreciation and amortization (EBITDA) also going up by 13% to $314.8 million.
Chief Executive Officer of Scientific Games, Kevin Sheehan, proudly stated this was the seventh quarter of consecutive year-on-year growth. He added the growth was achieved in global sales of gaming machines, gaming systems, table product and interactive, but also when it came to instant games revenue in the home market.
Sheehan also said the company was maintaining focus and further executing its strategies as well as capitalizing on many market opportunities.
Breaking Down the Figures
The sales of the gaming machines went up by 6% to $8.9 million – a solid result bearing in mind that there were no new openings. The main factor that influenced these figures was an increase of 24% in shipments of replacement machines in the United States and Canada.
The sales of gaming systems also recorded an increase of 13% to $67.1 million, with table products following the trend with a 15% jump to $48.4 million.
The main driving force behind the rise of gaming systems revenue was the increased sales of both software and hardware. Worth mentioning are the new iVIEW4 player-interface display units as well as new systems installed at Ilani tribal casino, the Baha Mar Resort and the Aliante Casino. Hotel.
The company has succeeded in limiting the net loss, which went down from $51.7 million to $39.1 million, mainly due to the operating income increase, which nearly doubled to $117.3 million.
Scientific Games are also planning to refinance a portion of its debt, which currently stands at $8.18 billion. This announcement was made by the company's Chief Financial Officer, Michael Quartieri, who said the firm was well positioned to further improve its capital structure while lowering the cost of capital.