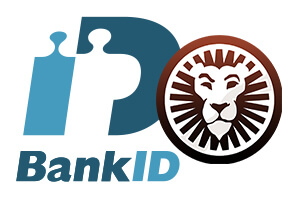 As of today, August 20, Swedish players can sign up and log in with LeoVegas Casino using their BankID. This will make the registration process easier and quicker.
How to Sign Up with BankID
If you have opened a bank account in one of the major Swedish banks and obtained BankID, you can use it to register with LeoVegas. Being a digital signature, BankID allows you to verify your identity digitally and easily complete the signup procedure in a safe manner. You can use it on both your desktop and mobile devices.
To use your BankID for signing up and logging in, you will need your national identity number, security token from your bank and password. Once you load LeoVegas Casino, select BankID, enter your 11-digit national identity number, the code from the security token and the password to log in. The procedure is simple and takes only a few moments. Mobile BankID users can log in using fingerprint recognition.
About BankID
BankID is an electronic identification solution similar to passports, driver licenses and other physical identity documents that enables different institutions and services to make agreements with individuals online.
Developed by a number of large banks in Sweden, it has been one of the leading means of electronic identification since 2003. Some of the banks that offer this service are SEB, Skandiabanken, Sparbanken Syd, Svenska Handelsbanken and Swedbank. Approximately, 7.5 million people in Sweden use BankID on a regular basis for both private and public services.
BankID can be used with a smart card or on computers, mobile phones, and tablets. Since February 2018, owners of Apple devices can use Face ID, technology for face recognition, to access BankID.