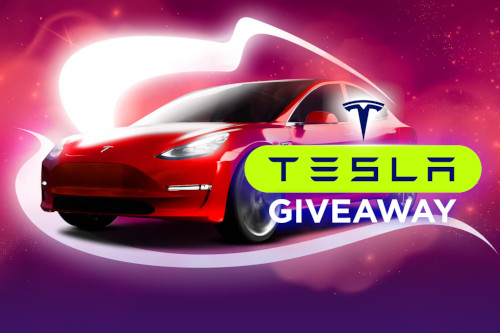 Tesla this, Tesla that – it seems that BitStarz is buzzing with Tesla nonstop. The amazing online casino has given its loyal players a chance to win yet another Tesla car in the next month or so, and why would you miss that opportunity?
Read on to learn everything about the Tesla raffle scheduled for January 2023 at BitStarz Casino.
New Year, New Tesla
The Tesla promotion will run from 13:00 CET Monday, November 28, 2022 until 13:00 CET Tuesday, January 24, 2023.
This gives you plenty of time to work around the casino and meet the conditions for a raffle ticket. Oh, yeah – the Tesla giveaway is a raffle, for which you'll need a ticket.
To win a ticket, just make sure to wager $100 on any game – literally, any game ­– in the lobby and that's it.
Just one ticket might do the job, but having multiple cannot hurt. The casino did not put restrictions on the number of raffle tickets you can win during the promotional period. In other words, you can get as many as you want until the period ends.
The big Tesla Model 3 draw will be held on January 25, 2023, at BitStarz live.
Additional Rules
You stand to gain a lot from this raffle. The main prize is a Tesla Model 3, and it's clear only one winner will get to drive off into the sunset with a new Tesla. How will you know if it's you? Well, the casino will let you know as soon as possible, and the winner will be announced on the Promotions page.
Visit BitStarz and enjoy the fantastic promo.
All casino terms & conditions apply. 18+. Please gamble responsibly.