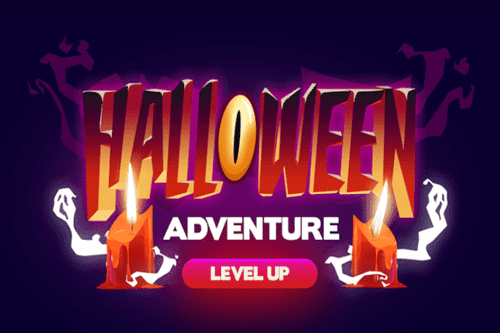 Halloween is just around the corner, and BitStarz has a new level-up adventure just for you! Join the crypto casino and you just might be one of the lucky winners to take home €50,000 individual prize! It is never too early to start celebrating. You have 40 terror-filled days to collect big rewards as you play through the Halloween Adventure – Level Up promotion.
The Halloween Adventure – Level Up promotion is available from the 26th of September until the 4th of November, so you will have plenty of time to climb up the leaderboard and score those prizes!
The Prizes
So, what is in it for you? Start off through the attic filled with ghosts and make your way downstairs to the boiler room filled with horrors and serial killers. Fight off the bad guys to enter a hospital room where mummies await. Now, all that is left is to escape down the manhole and dodge the toxic waste while zombies moan and groan around you. We sure hope you are not scared of spiders, since there are plenty of them around, as well!
As you play your way through the Levels, a prize will be added to your account. Players have the opportunity of walking out with individual prizes worth €50,000! Furthermore, if you're the brave adventurer who reaches the final level 40 spot first, you will take home an additional €10,000 on top of all your other prizes!
How to Participate
If you would like to play along, here is everything you will need to do in order to be in the running to win the €10,000!
Visit BitStarz Casino and create an account.
Play any game at BitStarz during the duration of the promotion.
Prizes are added to your account instantly. If the prize includes a special offer, a 10x wagering requirement is applied.
Remember, only the first player to complete the BitStarz Halloween Level Up Adventure will receive the €10,000 prize. All other prizes will be subject to the level you complete.
Join BitStarz today and don't miss your chance to cash in on bone-chilling rewards!