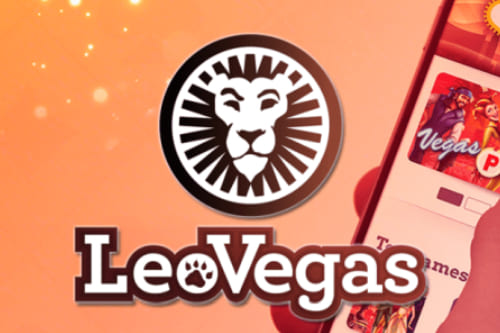 LeoVegas Casino is proud to present its new exclusive LIVE studio, where players have a chance to win as many as 6 Reward Games daily. Every Reward Game is worth €5, so you can pocket up to €30 every day in August.
Your task will be to play the selected roulette and blackjack tables. Just make sure you pick "Yes" to communications in your account settings. It will allow you to get all the information about new tournaments. Once you start playing the selected game, complete the in-game objective, and the Reward Game voucher is yours.
Win up to €90 From Reward Games Vouchers
If you thought that winning vouchers means that the fun is over, you are terribly wrong. The real treat is just beginning. Once you get your vouchers, you will be able to use them on the reward games. Every coupon may bring you a win of up to €15. If all 6 vouchers end up in your pockets, the total win can climb up to a tasty €90.
Once you use all of the funds from the Reward Games vouchers, all winnings will be paid to you in cash. There are no restrictions on where you play the selected games. They are available via desktop and handheld devices. You only need to pay attention to the timeframe because if you don't play between 18:01 and 21:59 CEST, you won't be able to unlock the vouchers.
What Are the Objectives?
If roulette is your game, then you need to place bets of €1 on 7, 14, or 21. If you win the bet, the objective is completed. The selected tables are LeoVegas Live Roulette, Exclusive Live Roulette, and Leo Roulette Show. As for blackjack, you have to place bets of €3 or more on side bet 21+3, or side bet Perfect Pairs. Bets are placed on selected tables.
After you win your Reward Games vouchers, check the list of eligible tables where you can use the vouchers. Click here and visit LeoVegas Casino if you want to get your vouchers, and remember that the offer is valid until the end of August.