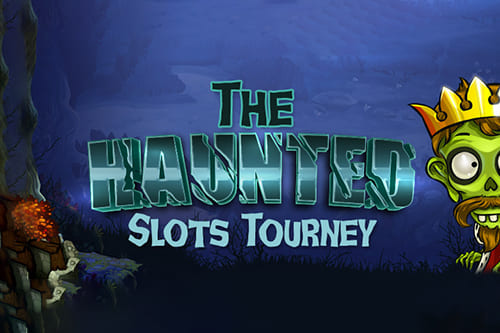 October is the month of the year when all sorts of monsters come out to play. Usually, we would recommend you to stay away from them and find shelter under your sheets. Now, we advise you to confront your fears, because if you do, you'll get a chance to win one of 20 prizes. The top reward is $700 in cash!
If you do not top the leaderboard, do not worry because there are 19 other prizes to be won. Pocket between $5 and $200 in casino bonuses. The Haunted Slots Tourney is now available at Vegas Crest Casino and will last until the end of October.
20 Players Share $1,175 Each Week
The Haunted Slots Tourney is a weekly tournament, taking place every Monday and Tuesday in October. Players need to make at least one deposit in the previous 7 days, opt-in and play selected video slots to be a part of it.
A total of 23 video slots found their place on the selected list, including Quarantine, Monster Breakout, Dracula's Gems, Evil Bet, and Dead Beats. Players will compete for a chance to win one of 20 prizes. Only the top reward is given in cash. The first prize is $700. The other 19 come as casino bonuses, ranging from $200 to $5, depending on your final position on the leaderboard. The total prize pool is $1,175.
The Best-Equalized Spin Wins the Prize
As we have already said, players need to spin the reels of the selected slots. Also, they need to make a deposit, otherwise, their gameplay will not count towards the promotion. The leaderboard is formed based on the best-equalized spin over five rounds. If you do not meet all of the demands, you will not find your names on the leaderboard, it's as simple as that.
Click here and visit Vegas Crest Casino for a chance to win one of 20 prizes. If you are a true competitor, you may even end up on the top of the leaderboard, with $700 in your pockets.