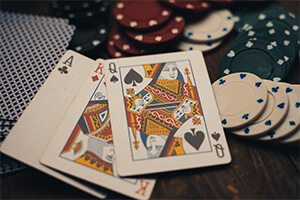 Casino Bloke is a gambling pal you can bank on. When we say it, we really mean it as on our gambling portal you can find useful information that can help you immerse yourself in the world of online casinos and gambling. In our previous strategy articles, we have discussed different casino games and strategies you can use to lower the house edge. With this one, we want to introduce you to casino terminology that will help you know your way around in this form of entertainment.
Casino & Gambling
Casino terms may seem overwhelming to novice players. However, we believe that our visitors are acquainted with basic casino terminology. That's why we have decided to bring you some general terms that are not used on a regular basis or may confuse you.
Advantage Gambling
The term refers to legal methods gamblers use to gain an advantage over the casino. Also known as advantage play, the term is used for card games where players can apply different techniques and strategies like card counting, hole carding or shuffling tracking to lower the house edge. It can also refer to bonus hunting where players use different incentives to beat the casino. Some advantage players negotiate more favourable rules with casinos, like doubling down on any hand in Blackjack or higher maximum bets. Loyalty schemes at online casinos offer incentives advantage players can make use of.
Breaking the Bank
This term is used at brick-and-mortar casinos when a player wins a sum that is bigger than the total reserves of a casino table using physical chips. You cannot break the bank at an online casino.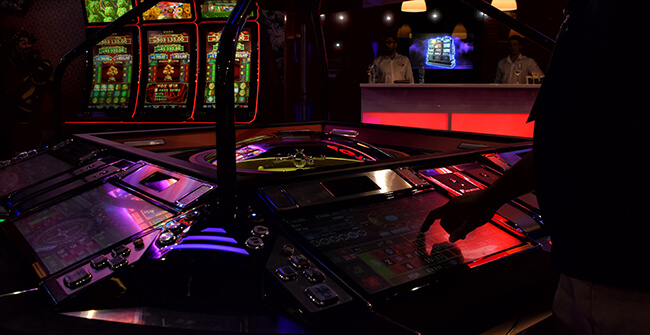 Gambler's Fallacy
Also known as Monte Carlo fallacy, it refers to a mistaken belief that outcomes of casino games are not that random and that they have certain patterns. It applies to different casino games like Roulette and slot machines and is based on the idea that if something has happened more often within a certain period, it would happen less frequently in the future. The gambler's fallacy served as a basis for a variety of strategies and systems, like the concept of Hot and Cold numbers in Roulette.
Provably Fair
This term is typically used in casino reviews when we talk about the fairness of the games. If a game is provably fair, it is certified that its outcomes are random and unbiased.
Bonuses & Promotions
We have already published a series of articles on the fascinating yet complex world of casino bonuses. You must be familiar with the terms like wagering requirements or playthrough as they are essential to understanding how casino bonuses work and how to make the most of them. In this article, we present you a few more terms related to loyalty schemes and promotions.
Comp Points
Comp points or simply comps are points you earn when you play real-money games. They are part of the casino's loyalty scheme and you collect them to earn different incentives. These loyalty points can be turned into bonuses or cash and used to claim other offers such as access to exclusive events, luxury cruises and fancy dinners.
Slot Tournaments
Slot tournaments, slot races, the battle of slots – these are different terms referring to competitions held on selected slot machines where players can earn real cash. Sometimes winnings from tournaments are subject to wagering requirements, just like bonuses. Freeroll slot tournaments can be joined for free and offer add-ons you can purchase to play longer and climb higher on the leaderboard to win your share of the prize pool.
Table & Card Games
Before you start playing a casino game, you should get to know its rules and terminology. For instance, if you want to play a slot machine, you should know about its features and the ways you can benefit from them. We have already provided you with the breakdown of the most popular online slot features and now we want to share a number of terms used in table and card games with you.
Burn Card
A burn card is a playing card that is taken from the top of the shoe and discarded by the dealer. The term is used in card games such as Blackjack and Texas Hold'em. By burning the top card, the dealer prevents players from seeing the rank of the card and using it to make further decisions.
Even-Money Bet
This term refers to wagers that pay 1:1. For instance, when you wager £10 on Black in Roulette, if the bet wins, you earn £20. Besides Roulette, these bets can be found in Craps, Baccarat, Sic Bo and Blackjack tables.
La Partage/En Prison
This is a rule used at some Roulette tables, mostly at French-based casinos. On the web, this rule is used in the French version of the game. According to the La Partage rule, the player can get half of their stake back when the ball lands on zero provided they have played an even-money bet. There is also a variation of this rule called En Prison. It also applies to even-money bets only. If the ball lands on zero, the bet is marked En Prison and the player gets an additional chance to win their money back. If the bet they have played wins in the next round, the player receives their wager in entirety.
Muck    
Poker is one of the games with distinctive terminology. Muck is one of the terms that come from the game of Poker and it refers to discarded cards whether they are players' folded cards or the card burned by the dealer. By mucking cards, the dealer and players prevent other participants in the game to see the discarded cards.