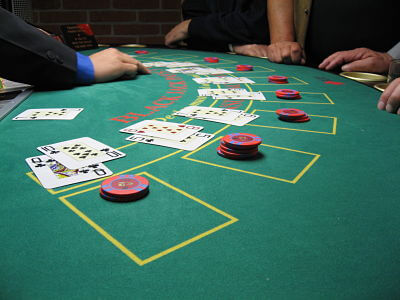 I am not going to lie – I entered the online gambling world with a goal of getting rich quickly or die trying, but preferably without dying or losing any excessive amount of money. As a complete amateur and knowing absolutely nothing about what I needed to do (but having that irritating know-it-all attitude), I started hitting Live Tables mercilessly. Naturally, I convinced myself that every minute invested in anything else apart from the game itself is a waste of time and that I am just too cool for school. After a series of mistakes and recurring loses, I finally realized that I needed to change my online gambling habits – if I wanted to live another day on the gambling scene and not be chewed by the big boys. Looking back at my early days of pursuing online gambling glory and overnight riches, I can only thank my lucky stars that I was rational (or poor enough) to stick to my original budget. And, in case you are wondering, no, I am not rich yet, but it can safely be said that I am (very) slowly getting there.
Monster Number One – Panic
When you take up gambling, losing is inevitable. This is especially true for games of chance, as this is where you are usually able to manoeuvre just your budget. Certain financial setbacks are a given, which does not imply that luck is your only ally. Still, at first you may find keeping your cool a challenging task. Once you lose your nerve and let the panic sets in, you will become what is known as a "fish".
Fish is a term used to describe players who allow the fear of going home empty handed to cloud their judgement and who therefore continue to play hands that should be folded. More experienced players who are looking for easy money and quick wins often browse Live Poker tables, observing their peers and looking for the fish pond with the highest potential. As you let the panic get the better of you, you are likely to make generous contributions to the pot – contributions that someone who is feeding on your fear will get a hold of.  So, next time when you try to turn a lousy hand to your advantage, just fold it and walk away. Do that every time until you have enough skills and experience to be able to pull it off and become a fisherman yourself.
I learned that the hard way, but fortunately managed to overcome panic by setting small and manageable goals for myself and creating a time table. I would never let myself pass a certain balance point, regardless of how successful I was getting – a great way to build discipline. Soon, I've started to consider every digression from this self-imposed regime as a personal failure, which made leaving the table on time a lot easier.
Monster Number Two – Randomness
All successful people agree on one thing – you need to work hard. If you have taken up online gambling hoping for a quick and easy profit I am sorry to have burst your bubble. Every single game has a suitable strategy that you can use to increase your odds, therefore, simply placing your bets without thinking things through will only work if you are born lucky. In online gambling, working hard means perfecting your skills and developing your own betting strategy which will suit the game.
The good news is that even the most basic strategy works, as long as you apply it correctly. For instance, card counters will take the time to figure out how many decks are used or what are the differences in rules between the variation they already know and a new one.  In most cases, the invested time is truly negligible in comparison to what you can get out of some well directed schooling. To conquer the randomness, I used a fairly simple tool  – "cheat sheets". I would simply hold the strategy chart in front of me during the Blackjack session, until I had it completely memorized. When I became confident enough, I made myself do an "exam" and play without the strategy chart but betting only the minimum amounts for damage control. After a while, I was sufficiently skilled to increase the bets.
Here are some basic tips to get you started or the Dos and Don'ts of the most popular Live Dealer games:
Baccarat
Do make Banker bet your priority
Do not play the Tie bet – it is called a sucker bet for a reason
Blackjack
Do memorize the proper strategy chart and learn when to split, hit, stand or double. Pointers such as never to split tens are the absolute basics which you simply have to know before joining a Blackjack table
Do not opt for insurance – it is just another casino bait that will only cost you more money than you are willing to spend
Poker
Do fold when your hand is weak and leave bluffing for when you gain more advanced skills
Do not go over your head and select a table packed with players out of your league
Roulette
Do opt for a single zero Roulette variance as it provides a higher edge to the player
Do not overly concern yourself about the game history and try not to stray from your betting strategy  
The Ultimate Tip
Have fun – you are allowed to. Online gambling should not be a burden and even collecting information, practising and learning about a new strategy should be a treat. The final Don't is DO NOT rush things, be relaxed and give yourself time to enjoy the entire process. The rest will follow.