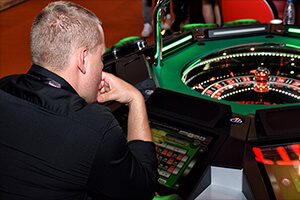 When playing Roulette, it is all about the numbers you place your bets on. Players use different methods to choose their lucky numbers. Sometimes, they bet on the date of their birth or some other important dates in their life. Since Roulette offers multiple betting options, you can choose inside or outside bets and incorporate the number you like in them. However, some Roulette players believe in so-called Hot and Cold numbers. In this guide, we will explain what Hot and Cold numbers in Roulette are and whether you can make use of them when playing the game online.
What Are Hot and Cold Numbers
As you know, Roulette is a casino game of chance. Although players can decrease the house edge by playing certain bets, there is not much you can do to affect how the ball spins around the wheel or what number it lands on. Over the decades, players have tried to get the advantage over the casino and the concept of Hot and Cold numbers is one of the possible solutions they have come up with. It is based on the belief that the ball lands more or less frequently on certain numbers.
When and where this concept has emerged is not known. However, Roulette players tend to find patterns in the way the ball lands. Some of them play Hot numbers, which are the numbers the ball lands on more frequently while others prefer to bet on the ones the ball hits less frequently or Cold numbers. While the former believe that the ball will continue landing on the numbers it has landed on before, the latter believe that the ball must land on the number that hasn't won in a while.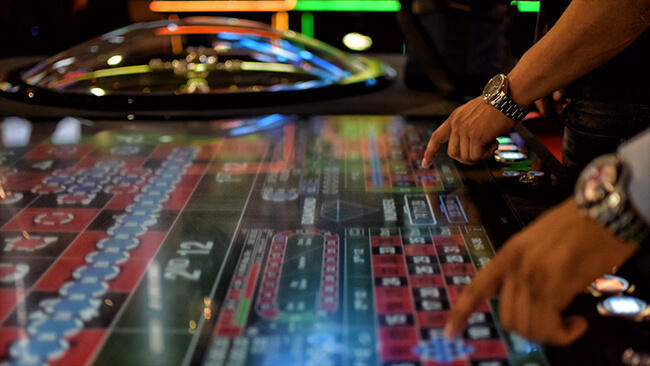 Hot and Cold Numbers in Online Roulette
Today, we can choose from a plethora of online Roulette games available at virtual and live tables. Some of them come with Hot and Cold numbers displayed thus helping players decide which numbers they can place their bets on. For instance, live Roulette tables powered by Evolution Gaming like Lightning Roulette show the Hot and Cold numbers drawn in the last 500 rounds. If you are inclined to placing bet bets based on certain patterns, this feature can make your overall gaming experience more enjoyable as you don't have to register them yourself.
While in Live Roulette games the ball is released by the croupier, in virtual Roulette, the Random Number Generator determines the number the ball will land on. Because of that, the outcome of each round is completely random, meaning that the dealer's signature or the wheel bias cannot affect them. That's why RNG-operated Roulette games are games of pure chance. If you still believe that there is something more to them than randomness, you can play Hot and Cold numbers you will keep track of yourself.
Can You Rely on Hot and Cold Numbers Strategy?
We have already stated it and we will repeat it once again, Roulette is a game of chance. The outcome of each round is independent and the truth is that playing on Hot or Cold numbers won't enhance your odds. They are the same all the time and depend on the bets you play. No one can tell which number the ball will land on, so holding on to the belief that a certain number will keep coming or that one that has not won in a while will finally land may not be a perfect strategy to go for. You may have heard of the gambler's fallacy. It is the concept based on the belief that something is more likely to happen if it has not happened in a while. This sounds like the idea behind playing on Cold numbers, right? On the other hand, according to the reverse gambler's fallacy, something is more likely to happen if it has happened many times before, which is the idea behind Hot numbers. The key word here is "fallacy", meaning an idea or belief that is false.
Since playing Hot or Cold numbers cannot improve your winning chances, we cannot even call it a strategy. It is just a concept you can use or not and it's up to you whether you will stick to it. What you should keep in mind if you want to wager on Hot or Cold numbers is that you should opt for those bets with higher odds of winning. For instance, if you believe that the next winning number will be 17, place a bet on Odd numbers or on Black. These two are even-money bets that earn you only a 1:1 payout but are more likely to win than a Straight Up bet on 17. And, most important of all, manage your bankroll wisely without exceeding the amount you have set aside to play the game of Roulette.