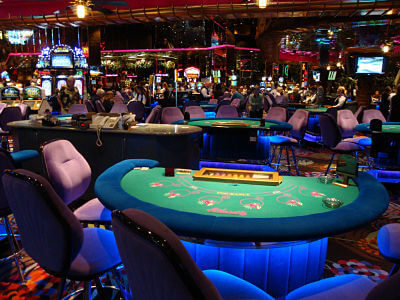 This may seem easy, but in reality, it may require some hard work and the ability to do everything the wrong way. You will find many obstacles along the way – sound judgement, budget restrictions, odds and statistics. Do not let them stop you on your way to self-ruin. If you want to fail miserably in online gambling, you just need to power through the commons sense and do everything from the list below – the results are sure to follow!
#1 Forget about strategy
Online gambling should be fun and investing time in perfecting our gambling skills sounds too much like hard work. If we want to increase the level of our boredom, why not read a book written by a Russian guy, right? The whole point of online gambling is easy money, not learning about the best strategies and applying them to our gameplay. That looks a lot like an actual job and is definitely not what most of us have signed up for.
Avoid any type of strategies and go straight for the games with low house edge you know nothing about. Gambling is all about luck and chance and anybody who tells you differently simply doesn't want you to have a good time!
#2 Go for side bets that have high payout rate but low frequency rate
Be in it to win it, and the only way to win big is to place the bets with high payouts. How else would you increase or recover your balance? Smaller, safe winnings are for nerds and playing safe has no business in gambling. So, do not be intimidated by the statistics and low frequency rate.
If for example, you play online Baccarat, most people will advise wagering on Banker. Boring! The Tie bet pays 8 to 1 so why not take some ill advised risk and place the highest possible bet on Tie. What is the worst thing that can happen? You are likely to lose, but what does not kill you, will make you stronger and, in this particular case, poorer.
#3 Head straight for the unknown
Forget looking at the latest games reviews and worrying about the return to player percentage. Be the first to blindly place real money bets on any new game on the market and keep your fingers crossed it will not suck you up in a whirlpool of dead spins and low sporadic payouts. Even if the new game comes in the free play mode, there is no point in losing time testing it when you can immediately start winning. Maybe.
#4 Push it to the limit
With online gambling, you really want to let your hair down and enjoy the moment. Tomorrow will take care of itself and yesterday is already in the past, buried with other bad choices and reckless decisions. So, the last thing you need to do is concern yourself with the budget. Once you hit the jackpot, all the hard work and investments will pay off.
Forget about the finances and spend as much as you can and as fast as you can – taking it slowly and sticking to the budget is way too middle age. Most important of all, never quit when you are ahead and keep betting until you recover everything you lost so far. Who knows, that winning streak may be just around the corner and you don't want to miss it just because you are about to go bankrupt?
#5 Register at the first online casino you can find and don't waste your time checking their background
Leave the research to the geeks. One online casino is as good as another, so simply register at the first one you can find and do not hesitate to submit all your personal and payment information without doing the boring background check. We don't want to be paranoid, do we?
OK, every now and then you hear stories about people not being able to collect their winnings or blacklisted casinos, but that sort of thing always happens to someone else, right? Your time is too precious to be wasted on reading player's reviews and checking the online casinos licenses. God forbid reading the fine print and Bonus Terms and Conditions – why on earth would you want to ruin perfectly good fun by being informed???
Now that you have read all the tips and tricks on how to suck at online gambling, remember them well and try to avoid these mistakes. Stay with Casino Bloke to learn how to make the most of playing casino games for real money.