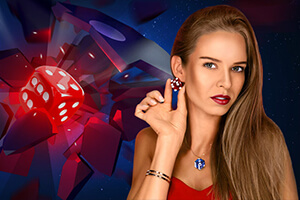 Have you ever been in a situation where you do not know what to play? You launch the casino, browse the games, but nothing seems to stand out? Every so often, we find ourselves in this situation. As much as we love live casino games, there is no escaping, most of them are based on the same few titles. While they come with many variants, sometimes you want to try something different.
Software providers are anything if not resourceful. We can see this with Evolution Gaming's 12 new titles announcement, some of which were brand new ideas! Developers are always trying and experimenting with new ideas. For those of you looking for a different type of experience, we have picked a few exciting, less-known titles. Who knows; your new favourite game might be hiding in this list!
War of Bets
You do not have to create an overly complicated game to make it enjoyable. Complexity can make a title interesting, as poker so masterfully shows. However, if you design it right, even a game that compares the value of the two cards can be exciting! That is what the talented team at BetGames have done with War of Bets.
There is no memorization of card combination here. The dealer and the player both get a single card. The value of the two cards is compared, and the higher value wins! Ace is considered a high-value card, meaning two is the smallest value in this title.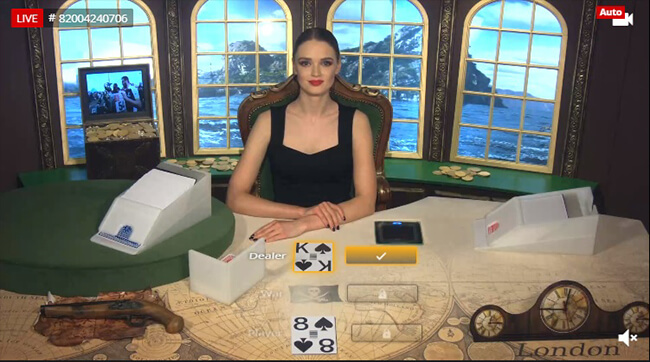 Betting starts before any cards are drawn. You can wager as much as you like on both the main bet or the side bets. Another betting round is played after the player's hand is dealt. This allows you to adjust your strategy depending on what card has been drawn and what you expect to happen next. You can play one or both of these betting rounds.
Punters can make a variety of bets. They can stake whether the dealer or the player hand will win, or if it will be a draw (war). You can also bet on what colour, suit and value of the player or dealer cards will be. All wagers are placed on the Bet Slip.
Dice Duel
This game follows a similar theme, though it uses dice instead of cards. This title will be a lot more hit and miss than the previous one. We enjoy it because it is easy to understand and very fast-paced. Punters looking for something more complicated may want to look for something else, however.
Before each round starts, there is a fifty-second betting period. During this time, you can place whatever wager you think is likely to win. After bets are placed, and the timer runs out, the game begins! Two dice, one red and one blue are thrown on the playing field. The higher value dice wins the round!
As you might expect, the main bets are determining whether the red or blue dice wins. You can also bet that the round will end in a draw. You also have a variety of cool side bets. Punters can wager that a specific number will be rolled with either the red or the blue dice. You can also stake money for a particular red and blue dice combination to appear on the board.
That is not all. Players can also wager whether the number of pips on a specific dice will be odd or even, or if their sum will be odd or even. Finally, you can bet on whether or not the amount or a specific colour or all dice pips will be above or below a certain number.
Super Sic Bo
Continuing with fun dice games, we also have Super Sic Bo! Regular Sic Bo can be difficult enough to find. Fortunately, Evolution Gaming's variant tends to be more common! It is easy to see why both players and online casinos prefer this version. After all, it enhances the original experience with a multitude of multipliers!
It may seem intimidating at first glance, but do not let the betting table scare you away. The core gameplay of this game is quite simple. Beneath the glass bell, three six-sided dice are placed. When betting time ends, the shaker will automatically move them about for a few seconds. The numbers that land after this happens is the winning combination for that particular round.
The most straightforward wagers to make are Big/Small and Even/Odd. Big numbers range between 11 and 17, while a small range between 4 and 10. Even/Odd is self-explanatory. If the total sum is even or odd, then you win depending on which one you bet.
Other available wagers include two or three dice all displaying the same number, direct number bets and specific dice combinations. The fewer chances you have of winning, the better the payout. Multiplier increases can only apply to total, double, triple and combination wagers.
Fan Tan
When it comes to lesser-known live dealer games, nobody beats Fan Tan! While a few software providers have created their versions, it does not have much of a presence in the West. This is a traditional Chinese game and is far more prevalent in casinos focused on an Asian audience.
How does it work? The version most developers use is played with beads. The dealer will take a handful of beads and hide them beneath a cup. The cup is then raised, while the dealer sorts the beads into lines. They do so using a special wand, creating each line with four beads. An alternate version, called Super Fan Tan, is played with cards instead of beads.
Your goal is to guess the number of remaining beads after the sorting completes. Fan bets try to predict the remaining number of beads, between one and four while Nim bets function the same way but use two numbers instead of one. There are additional wagers and side bets, but they tend to be version-specific.
We definitely recommend checking either version out if you ever come across it. It will take a bit of time to get used to, but it is well worth the trouble.