Progressive Jackpot games remain a divisive, but crucial part of any online casino. Some players love them, others avoid them like the plague, but there's something that always keeps them in the centre of attention. After all, no other casino game offers the chance to win millions through a stake worth less than €1.
As we hopefully all know, progressive slot machines simply take a small part of every stake every player anywhere places and pile it all into a massive pot. If you get lucky, you get to win a part of this pot. If you're really lucky, you take the whole thing!
The reason progressive slots are controversial is that they often have simplistic gameplay and low RTP. At least, that's how they're traditionally seen. Most famous jackpots like Mega Moolah or the original Age of the Gods are a bit outdated at this point.
There's a simple fix for that – just play new slots with jackpots! This "genre" is still immensely popular, and casino software providers still make them! Some have incredible modern graphics, volatile special features, and gripping themes that fans of slots in 2023 will love!
It's just a matter of finding them. And the Casino Bloke is here to help with our list of the best progressive slots to play in 2023.
Best Progressive Slots Online
Big Time Gaming is by far most famous for developing the revolutionary Megaways mechanic. The system has since been licensed by dozens of other software providers, and it remains popular after more than a decade. Progressive jackpots have never really been this studio's big breadwinner. But that doesn't mean they can't make an amazing one.
Megaways slots need no introduction at this point. This volatile mechanic is beloved by thousands. It removes classic paylines in favor of reels that change the number of symbols they have. This often results in hundreds of thousands of ways to win!
Throw in a glitzy 'Who Wants to be A Millionaire?' theme and amazing RTP, and it's a recipe for success. This 2021 title looks amazing, plays very well, and even has RTP competitive with non-progressive slots. What's not to love?
Who Wants to Be a Millionaire Megapays Slot Details
RTP: 96.38%
Reels: 6
Rows: Megaways
Paylines: Up to 117,649
Biggest Jackpot Seed: €300,000
Features: Bonus Games, Free Spins, Wilds, Scatters, Multipliers
Although not exactly beginner-friendly, the Who Wants to Be a Millionaire Megapays Slot is certainly heavy on features. It has bonus rounds, free spins, Megaways, and a potentially massive jackpot. It's a complicated but worthwhile experience.
---
Want to be a millionaire? Try the Jackpots in Casumo!
---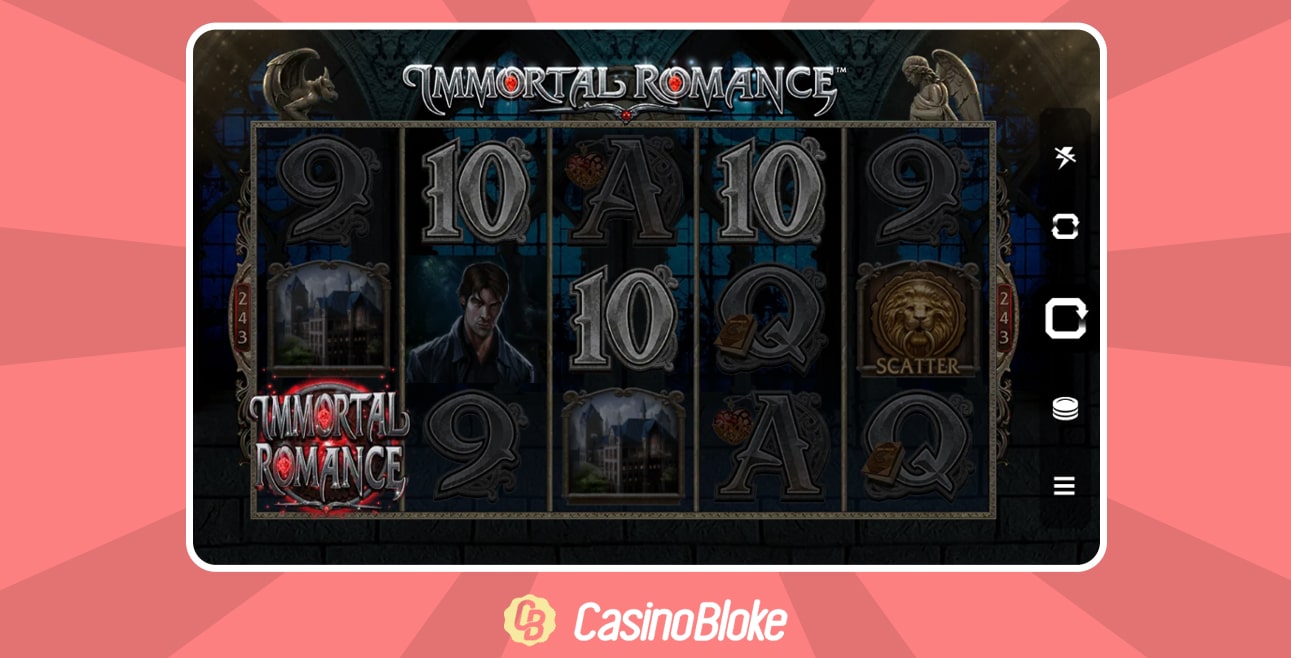 Mega Moolah is not a series anyone will get tired of any time soon. It's called the millionaire-maker slot game for a reason, you know! It has some of the biggest progressive jackpots in the online gambling world. And it never stops surprising us.
That said, Mega Moolah games always treat the jackpots as primary. This can end up poorly for other aspects of the game – most notably the RTP. The listed RTP does not take into account the jackpot, but it's still a rather poor showing.
Still, if you want to try for that massive reward and even have a little fun along the way? The newest addition to the franchise was inspired by another Games Global slash hit – Immortal Romance. It's an all-star combo from one of the best slot makers in the business.
 Immortal Romance Mega Moolah Slot Details
RTP: 92.03%
Reels: 5
Rows: 3
Paylines: 243
Biggest Jackpot Seed: €1,000,000
Features: Bonus Games, Free Spins, Wilds, Scatters, Multipliers
The thing that sets Immortal Romance Mega Moolah apart from other Mega Moolah games is the gripping theme. Immortal Romance won awards thanks to its sleek design, after all. Why not give it a shot and take a shot at the millionaire-maker jackpot at the same time?
---
Jackpots worthy of royalty at the King Billy Casino!
---
Where Games Global has Mega Moolah, Playtech has Age of the Gods. It's another legendary progressive jackpot series with dozens of entries. Even some live casino games have a shot at the Age of the Gods cross-game pot.
That said, this game has been around for more than a decade, and an update was due. Age of the Gods: God of Storms 2, one of the latest and best Playtech slot games in 2023. Not only does it take a shot at the massive pot collected from dozens of games – it has decent base returns as well!
If you want a somewhat less volatile progressive jackpot game, there is none better than Age of the Gods. And if you want a modern, sleek Age of the Gods slot, look no further than this one.
Age of the Gods: God of Storms 2 Slot Details
RTP: 96.14%
Reels: 5
Rows: 3
Paylines: 25
Biggest Jackpot Seed: €100,000
Features: Free Spins, Wilds, Scatters
Age of the Gods has so many entries at this point it's hard to keep track of them all. God of Storms is the standout hit among these, however, and the sequel is even better. If you want to take a shot at this Playtech progressive jackpot, this is the best way to do it.
---
Jackpots, bonuses, and so much more at one of the world's premier casinos – Mr Green!
---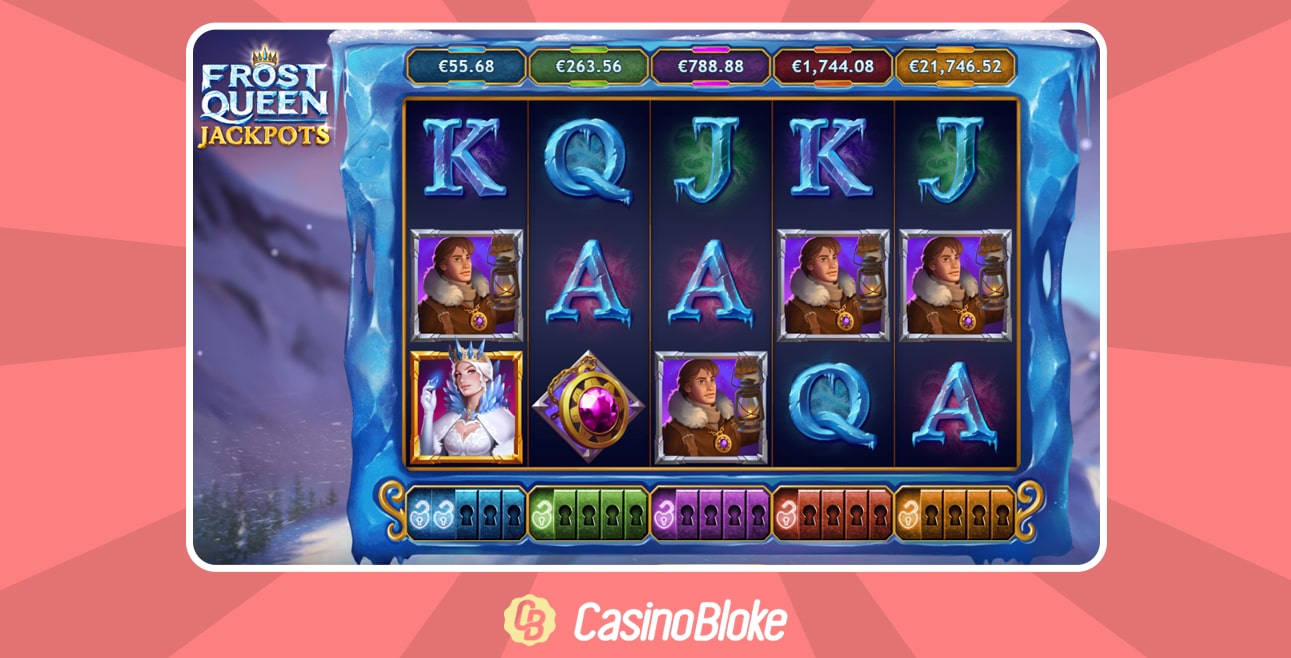 Yggdrasil is a slot game developer known for many things, but progressive jackpots are not one of those things. They have made a few tries at the genre, though, and Frost Queen Jackpots is among the best.
To be clear, this game probably isn't for hardcore fans of progressives. It feels and plays like any other Yggdrasil game – which is a good thing, of course. However, unlike most progressive slots, the pot isn't the all-consuming center of attention. It's just a goalpost you can hope for while playing an otherwise not-very-volatile slot game.
As with all Yggdrasil games, though, it looks stunning and is quite fun!
Frost Queen Jackpots Slot Details
RTP: 96.00%
Reels: 5
Rows: 3
Paylines: 20
Biggest Jackpot Seed: €15,000
Features: Free Spins, Multipliers, Bonus Games, Scatters
As you can see by these stats, the jackpot seeds are a lot lower, so it ends up being smaller than most others on this list. All in all, we would say Frost Queen Jackpot is a game for those that aren't fans of progressives but want to try one out anyway.
---
Try out dozens of progressive slots at Leo Vegas!
---
We'll round this list off with another genre classic – a WowPot game! To the unfamiliar, WowPot is another top-rated Microgaming/Games Global jackpot. It crosses dozens of games released over decades of development.
Much like Mega Moolah, WOWPot games are all about the jackpot. The potential rewards are truly massive, seeding at a jaw-dropping 2 million! However, the average returns during the base game are quite poor at just over 92%. Again, this is a game for hard-boiled jackpot fans.
However, it also brings the beloved series into the 21st century. Stunning graphics, great visual effects, and incredibly smooth gameplay are all you need to have a great time playing.
Sherlock and Moriarty WOWPot Slot Details
RTP: 92.10%
Reels: 5
Rows: 3
Paylines: 20
Biggest Jackpot Seed: €2,000,000
Features: Free Spins, Multipliers, Bonus Games, Scatters, Wilds
One of the latest entries into the WowPot series flew under the radar of a lot of players. That's quite a shame – this is an expertly-made game with plenty of fun to offer! If you can stomach the low-RTP base game and keep your eyes on the multi-million prize, there are no better games than WowPots.
---
Leo Vegas is home to dozens of jackpot slot games – Click here to give them a try!
---
Closing Thoughts – Best Progressive Jackpot Casinos
The quality of any progressive slot game ultimately depends on the software provider that made them. However, you, as the player, interact with them strictly through casinos. A proper online casino is your point of contact with the online gambling world, which is why it's so important to choose a good one.
Our online casino reviews can help you make the right decision. For now, here are some suggestions for the best casinos to win progressive jackpots.
Genesis Casino is one of the most exciting young gambling sites online!
888 Casino is one of the most well-known brands in the industry and is an excellent entry-level site for beginners.
Sloty is all about online slots, including progressives! Give it a try if you like free spins and special offers.