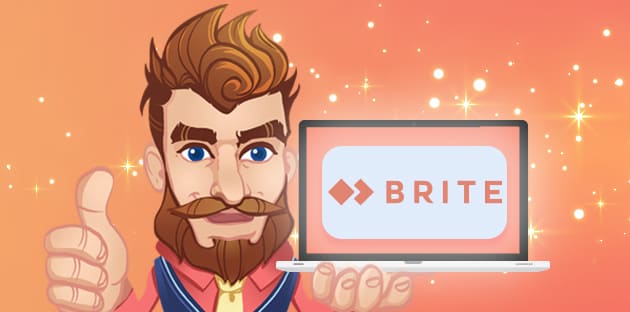 Brite AB is a fintech company based in Stockholm. The company prides itself on its cutting-edge technology and calls itself a second-generation fintech challenger. So, what does this mean exactly? Brite was founded in 2019 by a team of experienced professionals who were well-versed in developing "first-generation" fintech solutions. The first fintech "wave" includes companies like Trustly, Klarna, SOFORT, Qliro, and Tink, to name a few. These European financial success stories prove that the team behind Brite knows precisely what the iGaming market needs and how to deliver it. So, as they say, they're working on creating advanced digital payments that will be more accessible and affordable. Sounds great, right.
Brite is an open banking first company that provides a custom-built platform designed to simplify account-to-account payments via dedicated open banking APIs. Open banking is a financial service that allows banks to share their APIs with third-party fintech companies. The service is regulated by PSD2 (Second Payment Service Directive) adopted by European Parliament in 2015. The new rule came into force in 2018, aiming to promote innovative digital and mobile payment solutions.
Open banking enables third-party developers to offer tailor-made payment services to account holders. The financial service providers are authorized to access your banking data, allowing you to choose the best financial services from different banks through a customer platform. In other words, you'll be able to have a complete overview of the finances on a single platform. In short, Brite is leveraging the power of open banking.
However, to access banks' APIs, the third-party service must obtain a PSD2 license from the relevant national financial authority. Brite AB is, therefore, regulated and supervised by the Swedish Financial Supervisory Authority. It also complies with the Swedish Payment Service Act and PSD2 EU Directive. In other words, Brite is authorized to provide payment services across the EU/EEA.
Open banking services streamline financial processes, making it easier and quicker to pay bills, send money and shop online. Brite is one of these digital gateways utilizing direct access to your banking data. You don't need to register an account, as all transactions are carried out on your online banking portal. The only thing you have to do before you decide to pay with Brite is to check if your bank supports the service. Some of the banks that collaborate with the company are Nordea, Danske Bank, OP, Aktia, and POP.
Brite helps you manage your everyday finances from a single login, enabling real-time online transactions via bank transfers. From an online casino player perspective, it means instant deposits and super-fast withdrawals. To conclude, Brite provides a superb service available at online casinos in Sweden, Norway, and Finland.