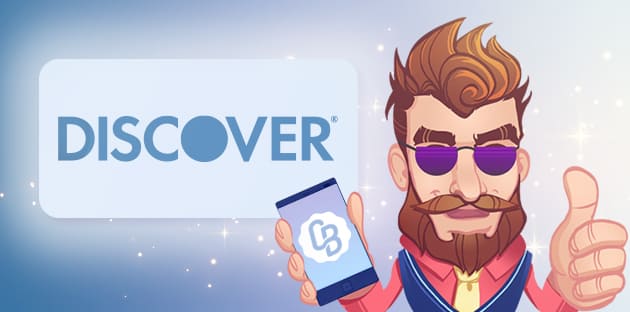 Discover is the third-largest credit card issuer in the United States. The first purchase with a Discover card was made in 1985. Since then, the company has come a long way to become one of the most respected financial institutions in the US.
In 1986, Dean Witten Financial Service Group rolled out the Discover card country-wide. Three years later, in 1989, the Discover payment network signed its 1 millionth merchant. Dean Witter Financial Group was part of Sears corporation. However, in 1993 it decided to spin-off from Sears and go public. The newly launched company was initially called Dean Witter, Discover & Co. After merging with Morgan Stanley in 1997, it became Morgan Stanley Dean Witter, Discover & Co. Finally, in February 1999, Discover Financial Services was born.
DiscoverCard.com launched in 1995 and allowed clients to apply for the cards, pay bills, and redeem rewards. Four years later, it announced its first premium card, Discover Platinum. In 2000, The Greenwood Trust Company that was issuing Discover cards changed its name to Discover Bank. From that moment on, this is the company's central banking branch.
The company expanded its reach with several acquisitions. In 2005, they bought Pulse, an interbank payment network. More than 4,000 Puls' member banks and credit unions joined Discover Network with over 4 million merchants. At the same time, the merger allowed Discover to issue debit and ATM cards. Discover also rolled out the first debit card a year later and became a direct competitor to Visa and Mastercard. Finally, in 2008, the company announced it was purchasing Diners Club International network.
Fun fact. In 2005, the People's Bank of Chine executive purchased a necktie in New York using the bank card issued in Chine. This was the first time UnionPay card was used in the States. But, more importantly, this transaction was a momentous event. It marked the beginning of strategic cooperation between China UnionPay and Discover Financial Services for reciprocal card acceptance. Following the alliance with ChinaUnion, Discover also inked a reciprocal card acceptance deal with the largest card issuer in Japan, JCB. These agreements helped Discover increase its card acceptance rate significantly.
Fast forward to 2019, Discover launched contactless cards, and in 2020 it introduced Click to Pay to enable a seamless checkout experience for all its clients. The digital payment solution based on the EMV security standard allows cardholders hassle-free one-touch transactions. Finally, in 2021 Discover opened a new customer care center in Chicago.
We've mentioned earlier that Discover card is not limited to the US market only. You can quickly learn which countries accept Discover cards by checking a convenient online tool on the official website. Discover boasts a customer base of 70+ million users worldwide. Some of the most popular card brands are Cash Back Credit Card, Secured Credit Card, Gas & Restaurants Credit Card, and Business Credit Card.