About 2JCB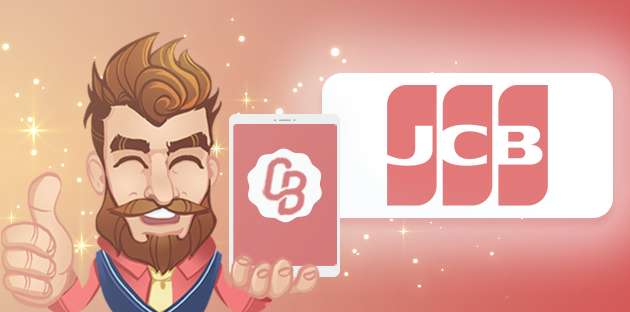 JCB stands for Japanese Credit Bureau. As mentioned earlier, the service started in 1961 and further strengthened its position in 1968 when the company acquired its main competitor, the Osaka Credit Bureau. Before it went global, JCB catered to local customers. It became the most used national financial service and proceeded to expand to other regions. The head office is still located in Tokyo, but the company has offices throughout Japan and also in the Asia/Pacific region, Europe, the Americas, Middle East and Russia/CIS.
The number of employees as of March 2019 is 4,290 and the JCB card issuing network spreads across 23 countries and regions. The main business activities for the company are credit card operations, providing credit card operation services, financing, credit guarantee, collections, gift card and certificate issuing and sales.
JCB's proprietary card lineup includes prepaid cards, debit cards and credit cards, which are the most popular. With a huge user base, JCB can afford to offer various perks to its customers, such as the cashback scheme that comes with card purchases. JCB gives all of its users 1% to 3% cashback on all their purchases, including online casino deposits. By accumulating points, customers can later exchange them for cash.
How to Make Deposits and Withdrawals with 2JCB
The first thing to do would be to choose a suitable JCB casino. Head to the registration page and create a player account. Then, go to the banking section and choose JCB from the list of available card options. Casinos tend to include it along with the standard Visa, MasterCard and Maestro banking options. Once you have clicked on the JCB icon, the system will open a window for you to enter the required information to complete the deposit.
The info includes basic personal information and card details – the name of the user and card number, the CVV verification code that is found on the card's reverse side and also the amount to be paid. If you do not own a JCB card, you can apply for one at the official JCB website, depending on the region where you live and supported banks. It usually takes 4 weeks for the application to be processed, after which you can expect your card to arrive. The final step in the deposit process usually just involves confirming all the details. The funds ought to be transferred right away.
WILL I BE ABLE TO WITHDRAW?
Yes! The JCB card also works as a withdrawal option and the steps you need to take are the same as with depositing. Visit the cashier, select JCB as your withdrawal option and input all the required details about the amount you wish to cash out and your personal card details. Keep in mind that you may be asked for further identification, but this shouldn't prolong the process too much.
Fees & Timeframes
JCB cardholders are not charged any fees. No fees for applying for a card and no fees for using it. There are no maintenance or annual fees either, something that is quite common with most of the other major credit card service providers.
Now, when it comes to casinos, some might add fees on credit card transactions, so you may want to check that before you go through with a deposit. It really comes down to casinos' individual policies. Timeframes can be compared with other major cards; while deposits are carried out instantly, withdrawing casino winning to your card balance may take more time and require additional identification.
CUSTOMER SUPPORT
In terms of support, JCB has been putting a lot of effort into providing localised support for its customers. The JCB Platinum Concierge Desk employs operators speaking multiple languages and they are available 24/365, one phone call away – toll-free for many Asian countries, Japan and Austria. The JCB PLAZA Call Center is also a toll-free service, but only available to cardmembers whose JCB card was issued outside Japan.
The official JCB site also prompts users to contact partner card issuers and email inquiries are being addressed through the [email protected] (English/Japanese) and [email protected] email support. The USA service is available by telephone Monday through Friday from 9:00 a.m. to 5:30 p.m. Pacific Time.
Why Use 2JCB
Making online credit card payments is something most people already know how to do, which makes using JCB cards all the more convenient. The concept is so widespread and so well-known that getting a JCB card does not feel like something that requires a new set of skills. Finding a suitable JCB online casino is also not a difficult task.
The brand boasts over 50 years in the business, which is proof of the reliability and reputability of the service it provides. It is, above all else, a trustworthy option. The rebate benefits make owning a JCB card a more rewarding experience and let's also not forget the level of security and encryption which comes with tying your JCB card with your bank account.
Pros and Cons
No annual fees for using JCB card

Trustworthy option to use for online casino payments

Cashback benefits

High security measures such as IC technology
Sharing personal and card information online

Not as widely accepted as other major credit cards