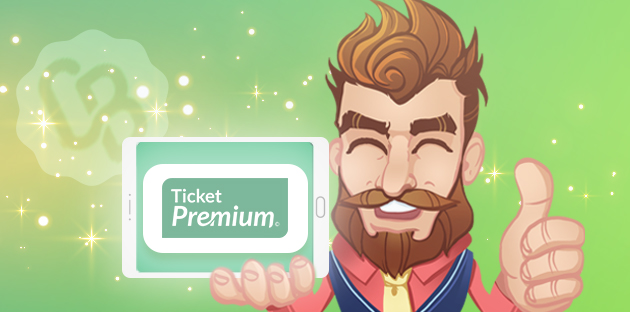 Ticket Premium is a custom-made prepaid service developed by one of the first French Fintech company, Wari Pay. Wari Pay is authorised to issue e-money by the French Supervisory Authority (ACPR). It is fully compliant with the e-money regulations by the French Monetary and Financial Code supervised by ACPR. Furthermore, the company is licenced by the Banque de France for the issuance and distribution of electronic money and the execution of payment transactions.
The company was founded in 2003 as Ticket Surf International. The rebranding happened in 2020 when Wari Pay was born. At the moment, the company develops and provides cutting-edge financial services, such as digital wallets, SEPA and card payments, and cash-based digital transactions. The most popular products are WariCash and Ticket Premium.
WariCash enables online payments with cash, while Ticket Premium is a prepaid card. Both solutions share the same benefit they provide to end-users – they allow cash payments for online services. In this way, Wari Pay's products cater to clients who don't use traditional payment methods or are concerned about their banking and personal data safety.
The company's tagline is "Payment made easy." Ticket Premium most definitely confirms this idea. This prepaid service is easy to use and, therefore, well accepted in France and French-speaking countries. One of the main advantages is that it allows players to join online casinos even if they don't own or don't want to use bank cards. The service, therefore, enables online casinos providers to broaden their customer base.
You can buy Ticket Premium in a local store or online. There are over 150,000 locations in Europe where you can purchase your ticket. To find the nearest one, visit the official website, and use an online locator. Click on "Buy Ticket Premium", type in the address, and Google Maps will show you the nearest store.
The vast majority of outlets selling Ticket Premium cards are located in France and Belgium, around 40,000. However, you can also get your prepaid voucher in the UK, Monaco, Switzerland, Luxembourg, Canada, and even Morocco, Ivory Coast, and Gabon. You can buy the ticket online using bank cards or eWallets.
Ticket Premium cards have predetermined values of €25, €50, or €100 at points of sale. If you buy the ticket online, the minimum amount is €10. Ticket Premium maximum capacity is limited to €150.