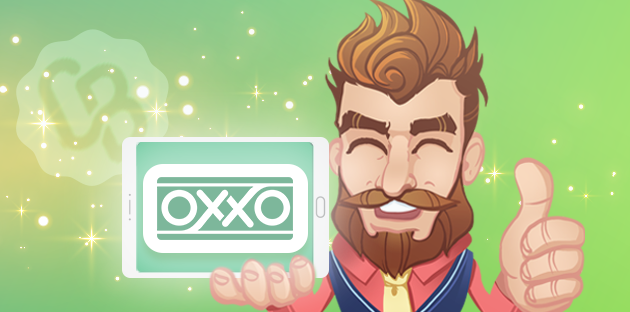 OXXO is an extremely popular and the largest chain of convenience stores in Mexico, with over 11 million customers a day. It was founded in 1977 by the beverage company FEMSA. OXXO also has shops in other LATAM countries, including Colombia, Chile, Peru, and Brazil. The company grew steadily, adding new departments such as OXXO Gas operating gas stations. In 2016, OXXO signed a deal with Amazon. This e-commerce giant agreed to accept OXXO cards as payment methods, while OXXO started to sell Amazon gift cards at its stores.
Knowing that Mexico is mainly a cash-based society, where almost 70% of Mexicans still don't have bank accounts, the company decided to use its vast network of shops to facilitate payments. As a result, they created OXXO cash vouchers. At the outset, this one-time card was issued to pay monthly bills, which is why it became so widespread. Over time, people started to trust OXXO and the voucher became extremely popular for all sorts of payments. However, the primary issue was the usage of cash for e-commerce.
In 2017, OXXO partnered with Conekta, a leading Mexican Fintech company, and launched OXXO Pay. It was a new payment method providing 14-digit reference number people can show in-store and make payments. OXXO Pay eliminated the need for printing bar codes and streamlined the payment procedure. Conekta sent payment confirmation to retailers in real-time. In this way, OXXO Pay is more efficient and gladly accepted by online merchants.
Many webshops and payment platforms have implemented OXXO to adjust the services to the local community. Consequently, the number of people using these cash slips to pay for online transactions at one of 19,000+ OXXO physical shops is growing each day. Interestingly, this payment method represents almost 20% of all online transactions in Mexico. As a result, OXXO is the cash payment leader in Mexico.
Online payments with OXXO are straightforward. You order an item online, select this payment method at the checkout, and receive an instant voucher with an amount, unique payment reference, and barcode. To make an offline payment, print the coupon or save it on your mobile phone and visit the OXXO shop. Then give the voucher to the clerk at the checkout, pay in cash, and once the merchant confirms the payment, the transaction is done.
Or, if you wish to use OXXO Pay, select "Cash payment through OXXO Pay," and you'll receive a notification containing a 14-digit reference number. Then visit any OXXO shop, show the reference number and make the payment. You will receive payment confirmation immediately.