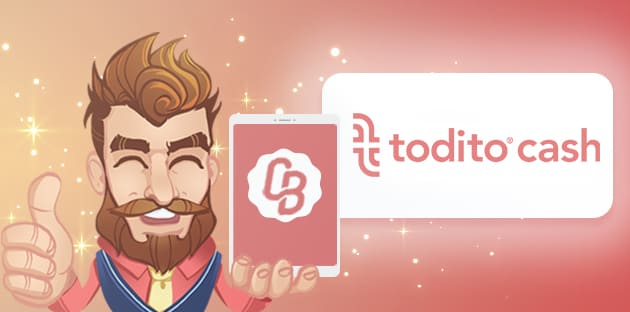 Todito Cash is one of the brands belonging to a company called Avalanz. It was founded in 1981 and back then focused on the development of systems, computing and marketing of computer equipment.
In 1994 they launched TV Azteca Noreste, and two years later also the CNCI University, an educational institution which was initially teaching computer science. During the following years, Avalanz kept entering new areas and launching impressive new projects, among which Arena Monterrey, an important Mexican live show venue, Superboletos, a ticketing service releasing over 12 million tickets every year, the majestic Arena Mexico City, and Todito, a safe and reliable electronic payment option born in the year 2000.
One can open a Todito Cash account via the provider's website in 3 easy steps, top it up with Visa or MasterCard, and then use it to pay on a number of entertainment websites. A new user has to start off by entering their email address, after which the provider will send an email with full instructions. When registering an account, you'll receive a PIN which is needed to make online purchases at video games websites, online casinos, social networks and a number of virtual stores.
The alternative is to purchase a plastic prepaid card from authorized agents and keep refilling it at one of 26,000 recharge points such as 7 Eleven and Kiosko. The first will let you recharge with a minimum of $50 and a maximum of $5,000 while charging $8 pesos per recharge, and the other will add up to $10,000 pesos with a $9 pesos commission.
Recharging can also be done at Farmacias Benavides, Extra and Circle K, as well as at Elektra, Comerical Mexicana and Telecomm. The nearest location can be easily found by visiting www.toditocash.com and providing your own address. Todito Cash doesn't have a processing network like those of Visa or MasterCard and can, therefore, be used to pay only at affiliated establishments.
New Todito Cash App, obtainable via their website, allows users to make payments with a QR code, transfer money from one Todito Cash account to another by selecting an existing contact on their smartphone or entering a number manually, and transfer their Todito Cash balance to a bank account.
Clients will also gain access to ToditoCash loyalty program which awards one point for every peso spent. Once you accumulate 2,500 points, you can exchange them for $10and use the money for buying products and services at affiliated stores. One can also take advantage of temporary casino bonuses advertised at the provider's website.